It's been more than two years since Arena Travel officially announced the MS Arena was ready to take passengers along some of the most beautiful routes on Europe's waterways. But, like the rest of the world, the pandemic halted its maiden season and we have had to wait a little longer to climb onboard and enjoy its hospitality, comfort… and views.
I think it's fair to say that the delay only heightened expectations and I had the pleasure of joining travel trade suppliers and a number of group travel organisers for the official preview sailing which can only be described as one big celebration.
Full of character, the atmospheric MS Arena is the second and newest river ship from Arena Travel, which also operates the MPS Calypso which has replaced the retired MPS Lady Anne which once held the title of the oldest river cruise ship in Europe.
The MS Arena certainly doesn't feel old with its bright and welcoming interior, demonstrated in the lounge bar with its panoramic views, a fine restaurant backed by an impeccable crew, and an abundance of cabins to suit a variety of budgets.
"I actually can't believe I'm here," said Arena chairman Declan Treanor in a heartfelt welcome speech, visibly delighted that the vessel is being used as intended after more than 700 days in an isolated shipyard. "The last time I saw this ship was in 2018 so it's lovely to be stood here today and to see it looking so smart."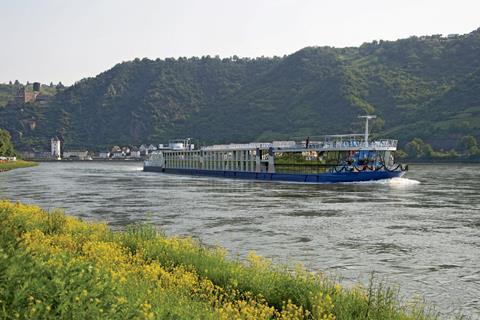 Stylish cabins with big views
MS Arena can hold up to 192 guests, based on each room accommodating two people, although Arena anticipates that occupancy will be around the 120 mark on most voyages. Cabins on board are spacious with all featuring French balconies and flat screen TVs, along with free WiFi. Regardless of the grade chosen all guests will enjoy large, floor to ceiling windows with unspoilt views, with Main Deck Superior and Upper Deck Superior cabins also equipped with comfortable hotel-style beds. Main Deck cabins have one fixed and one folding bed for extra space during the day.
The ship ambles along at about 10-12 km an hour, hitting double that with the flow of the river but speed is the least of concerns on a river cruise. "It's so relaxing and everything is done for you. You have a lovely meal at night, a great breakfast in the morning and can sit back and enjoy the views," said Kay Beaumont, group organiser for Kay's Days Out, and one of a handful of GTOs on board for the first sailing. I couldn't agree more.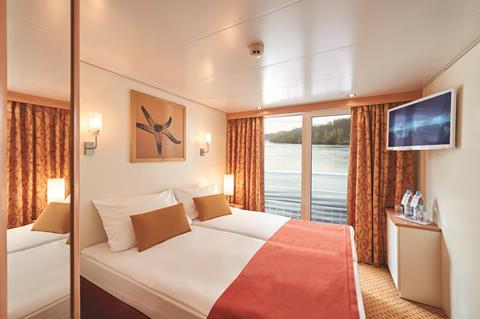 The reception area is manned 24 hours a day and can be called from any cabin and the lounge hosts live entertainment in the evening, whether it be musicians, singers or a quiz to take part in. There is a large sun deck, a library with bottomless hot drinks and board games waiting to be used, plus a wellness and fitness suite to burn off the calories that are inevitable when the food is this tempting. Like all good cruises, there is a lot of it but that's what holidays are for, after all.
What some of the group organisers on board thought of the new MS Arena:
Mary Gotts, Gott 2 Travel: "It's just fantastic, it's really bright with lovely big windows. In the restaurant you can sit down and eat your food while looking out at the world around you. In the cabin, the floor to ceiling windows makes the space feel even bigger."
Maureen Tidbury, M&G Holidays: "It's very bright everywhere. There's a lovely big window in the cabin which is a huge bonus compared some other ships I've been on – I think it's exceptional."
Elizabeth Hodgson, Barnet U3A: "It's a unique experience and a lovely way to travel. I've been very impressed with the ship and look forward to bringing my group on board next year."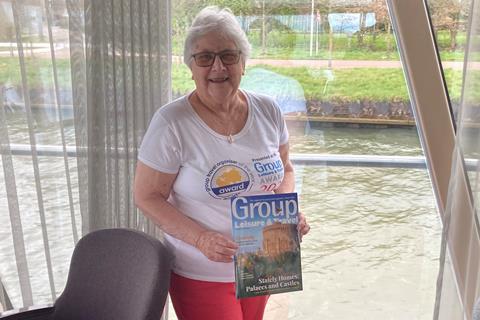 The Panorama Restaurant on the main deck serves up a variety of delicious treats, from traditional local delicacies to international favourites. It's manned by an outstanding team, who may have been masked up due to the times we live in, but were equipped with fun badges showing the smile behind the face covering. Just that little extra touch was enough to make them even more approachable.
A small area towards the back of the space can also be commandeered by groups who want an area for activities or a private social gathering. The best part of the space? A convenient spiral staircase at the bow of the ship which links both the restaurant and lounge.
Guests are given an itinerary for the day detailing what time they can visit the restaurant and the food that will be cooked for them. In my case I was treated to delicious buffets, serving a variety of dishes such as chicken pie, spaghetti carbonara and fresh salads. Passengers are also given a table number in which to sit for the duration of the cruise to help with the flow of service.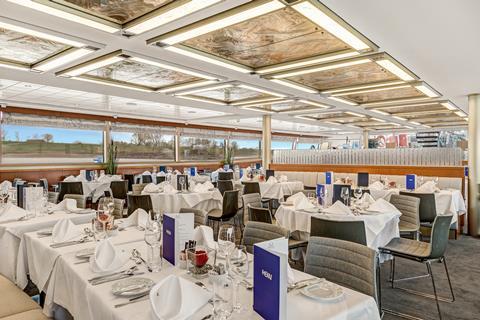 A Premium Package that offers more
One of the additional perks of travelling with Arena is the on-board Premium Package, where for an additional charge, passengers can enjoy free use of the Wellness & Fitness Suite, a welcome basket of fruit, drinks with meals, daily water delivered to the cabin, a selection of complimentary toiletries, plus 10% savings on excursions.
Of course, groups can also charter the whole ship, which is something that Elizabeth Hodgson, organiser for Barnet U3A and last year's Group Travel Organiser of the Year Award winner, plans to do in September 2023. Elizabeth was part of the preview sailing to familiarise herself with the ship to ensure her group gets the most out of future sailings.
"It's certainly an advantage to come along on trips like this to get to know the layout before we bring the group along." she told me while enjoying a cup of tea in the library area on board. "I sat down with a member of Arena's team to talk to them, not just about the ship, but the fact they're prepared to be available whenever needed.
"This is the kind of thing as an organiser that fills you with huge confidence. I can now go back and report to my members that we've been, assessed everything, got a feel for the company and I know that I'll be looked after."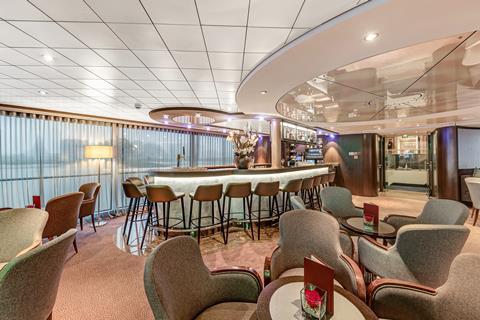 It's this service that keeps groups coming back again and again according to Kay Beaumont, who added: "Arena Travel really looks after you, you can ask the team anything you want and they will get back to you as soon as possible. I can phone or email and I know I will always get a reliable answer, no matter what time of day it is."
Help with group bookings
All group bookings go through Janet Fielding, groups manager for Arena Travel, who can help produce tailor-made tours and bespoke marketing material that GTOs can pass on to their members. Janet told me: "From the initial phone call to when the group comes home, I am the focal point for the whole trip to make sure everything is perfect for our bookers."
"We're beginning to see more demand but I think the majority of who we deal with, due to the age bracket, were a little bit reluctant to travel so soon, especially with the added pressures of sorting out Covid tests and other paper work.
Janet added: "The market is opening up now with things becoming slightly easier. It has been slow but we're confident we'll start seeing further group bookings."
Our whistlestop tour concluded on the banks of Amsterdam, overlooking the A'DAM Lookout Tower – home to Europe's tallest swing. The ship has now begun welcoming customers and has an array of itineraries this year and into the future. The premier ship is offering cruises on the Dutch Waterways, as well as the Rhine, Danube and Moselle, covering some of the most beautiful areas across the continent.
Upcoming highlights which groups may be interested in include the Journey along the Danube to the Rhine cruise in October, visiting the likes of Vienna, Budapest and Cologne across 14 days, plus the Rhine and Moselle Christmas Celebration cruise, running across eight days in December and exploring some of the best Christmas markets that Germany has to offer.
For more information about Arena Travel and further itineraries aboard the MS Arena, visit www.arenatravel.com.

With a love of journalism and travel, Harry enjoys writing about his experiences for GLT readers to use as inspiration. Brighton, Dublin and Amsterdam are among his favourite cities to visit and he enjoys delving into historical sites too – especially those linked to the Tudors and World War Two.