Grumpy group organiser on liquids on planes and motorway services.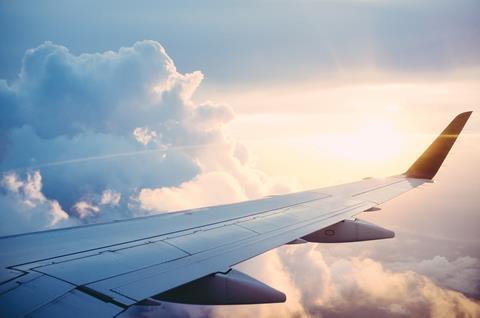 Remember 10th August, 2006? It was the day that confusion and delays spread like wildfire at UK airports as we all got to grips with new restrictions on taking liquids, gels and aerosols on planes. It was all down to a 'liquid bomb plot' as you may recall. The subsequent ban was so severe you couldn't even take an ink pen with you on your holiday (a good excuse for not sending postcards). Although the ban was eased a few months later, to this day we're still putting up with a mass of people stuffing little bottles into clear plastic bags as the rest of us try to make it through to Departures. "Do you think my L'Oréal moisturiser is ok?" I hear them cry. "You're worth it," I respond.
In the 12 years that have passed, we have seen no real progress with any technology that could keep us safe without the inconvenience to passengers - but perhaps things are looking up. A trial of new CT scanners at Heathrow is now underway (alongside normal checks) and it is hoped that the idea of 'Smart Security' might result, not only in fewer checks and restrictions, but actually removing the need for physical checks entirely in the future.
I was optimistic until I read in The Independent that travel expert Simon Calder predicts that 'there is no prospect of CT being standard at major airports worldwide in less than a decade'. So it seems I'll be in 'the box' before I can take my large bottle of Old Spice on-board again. Damn.
The best places for a wee and a sandwich
A good group trip is not just about the destination, but the journey too. The trouble is we frequently have to put up with busy roads and motorway jams so the chance to stretch our legs on route and have a cup of tea is always a welcome one… you would think. Personally, I find that motorway services are a bit like a box of chocolates; you never know what you're going to get. Unless you're in Staffordshire that is.
Good ol' Staffs can proudly declare that it has the top two service stations in England after Norton Canes on the M6 Toll and Stafford Southbound on the M6 (both operated by Roadchef), gained top marks for things like staffing, food and toilet facilities. Independent watchdog, Transport Focus, compiled the list by asking 9,600 customers their views. Those giving the thumbs-up to Norton Canes must have been affected by travel sickness because I've recently been there and it looked like someone was herding cats… badly. They pack far too much into the space so they can make an extra pound and it all feels a little claustrophobic.
So if I worry about the sanity of marking that particular service station as the nation's best I am staying well clear of those marked as the worst. You have been warned to avoid Thurrock on the M25 in Essex and Toddington Southbound on the M1 in Bedfordshire. You'd be better off finding a field and packing your own tea bags.
The views expressed in this column are not necessarily the views fo the publisher.


He's been a group travel organiser for more than 30 years, travelling the UK and the globe, experiencing much frustration along the way.