From amazing coastline and historic castles to swan-filled lakes, we shine a spotlight on some of the prettiest locations in Dorset.
1. Durdle Door
Durdle Door is a natural limestone arch on the Jurassic Coast near Lulworth. It is privately owned by the Welds, a family who owns 12,000 acres in Dorset in the name of the Lulworth Estate. The area is open to the public year round.
This is a free natural outdoor attraction on the beach and can be accessed by walking from Lulworth Cove or by parking at the top of the sea cliff and walking down.
2. Abbotsbury Swannery
This swannery is said to be the only managed colony of mute swans in the world. It's a sanctuary for 600 swans, built on the site of an 11th-century monastery, and is very close to Abbotsbury Tropical Gardens; great for a combined day trip.
Don't miss catching a swan feeding demonstration, during which hundreds of swans and other birds gather to feed on the lake – great for photography enthusiasts. Group entry rates are available for parties of ten or more.
3. Lulworth Cove
Lulworth Cove is located near the village of West Lulworth, on the Jurassic Coast World Heritage Site. The cove attracts approximately 500,000 visitors a year, due to its clear waters and the surrounding cove walls that form a pretty sun trap.
Coach parking is available in the village, and groups can explore the quaint seaside shops. It's a nice spot to grab some lunch or sit back and enjoy an ice cream with a view.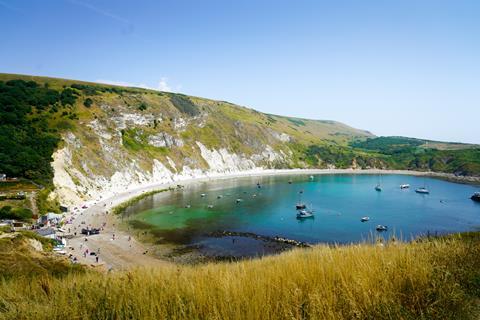 4. Sherborne Castle and Gardens
Here you can enjoy 18th century landscape gardens designed by Capability Brown and explore paths and trails around 30 acres with spectacular views of more than 1,000 acres of parkland.
Discounted entry rates are available for parties of 15 or more for both the castle and the garden.
5. Swanage Bay

Swanage is a coastal town in the south east of Dorset. The town, originally a small port and fishing village, flourished in the Victorian era when it first became a significant quarrying port and later a seaside resort.
Today Swanage remains a popular tourist resort, and groups visiting can enjoy the bay's sandy beach, fish and chip shops, and other seasonal attractions.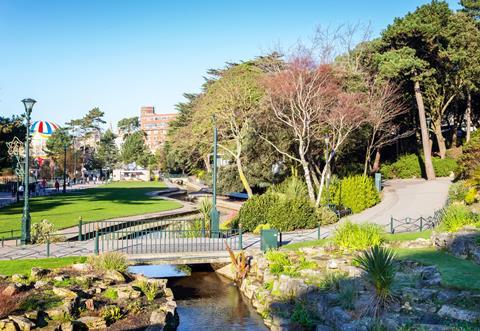 6. Bournemouth's gardens
While Bournemouth is famous for its sandy beach, its Sealife Centre and retail offerings, the lush green award-winning gardens that run from Bournemouth pier to town's boundary with Poole are also worth a visit.
The lower, central and upper gardens are about three kilometres long and provide a range of beautiful scenery. The gardens are part of the Bourne Valley Greenway and are listed as Grade II in the English Heritage Register of Parks and Gardens.
7. Corfe Castle
National Trust-owned Corfe Castle won't fail to captivate your group; its hill-top ruins are awe-inspiring, and so are the views over the Purbeck Hills from the ruins themselves.
Groups can discover over 1,000 years of history, learn about Corfe's role as a palace and a fortress; spot 'murder holes' and count arrow loops; spot wildlife in the now-abandoned brickwork; and take tea in the 18th century tea rooms.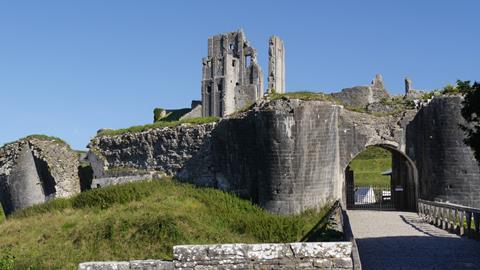 8. The south shore of Brownsea Island
Also owned by the National Trust is Brownsea Island, located just off the shore of Poole Harbour. The island has played the role of military stronghold and refuge for wildlife, and was one of the first locations for the founding of the Scouts.
The island can be reached by a public ferry or by private boat – ferries leave every 30 minutes from Pool Harbour and Sandbanks. There is a wharf and a small dock near the main castle on the island, and plenty of wild areas to explore including salt marsh and forest.
Keep your eyes peeled for resident red squirrels – they're native to the island and hard to spot elsewhere in the UK.