The Tank Museum at Bovington in Dorset is offering groups the opportunity to dig deeper into history with a selection of guided tours.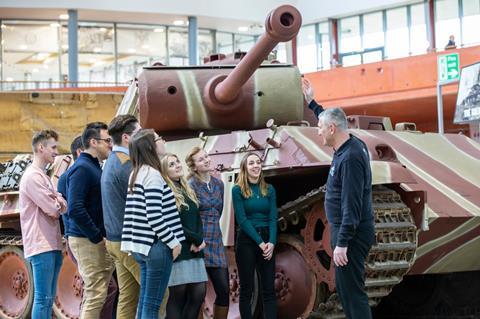 Groups can handle real tank rounds from the last 100 years, see the vehicles not on public display with a tour of the Vehicle Conservation Centre, or make the most out of their visit by getting inside a World War One Mark IV, or a Cold War Chieftain tank.
A walking tour of the museum's flagship exhibition, The Tank Story hall, is on offer and holds the most historically significant tanks in its collection.
Or, the immersive Tommy in The Trenches Tour allows visitors to walk in the footsteps of a World War One solider, from the recruiting office to the front line.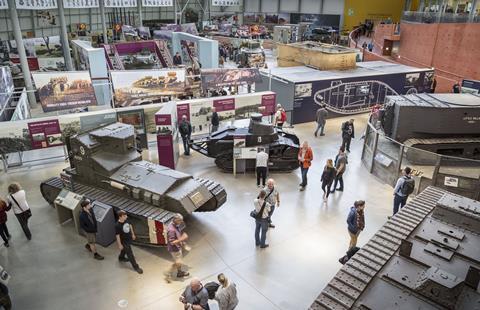 With a general admission ticket, groups will also have the opportunity to explore the Museum's ten exhibitions and more than 300 military machines, representing every major conflict since the World War One.
Rosanna Dean, visitor experience general manager, said: "We wanted to give our group visitors exclusive, behind-the-scenes experiences that they would not be able to get anywhere else. These new tours will ensure tank fans can make the most out of their visit".
Whilst these tours can be pre-booked for any party size, groups of ten or more get 40% off general admission and the option for a special pre-bookable group menu in the restaurant during the visit. There's also free coach parking and a dedicated booking agent to help plan the day.
About the museum
With more thank 300 tanks from 26 nations, The Tank Museum holds one of the most historically significant collections of fighting armour in the world.
Exhibitions tell the story of armoured warfare spanning over 100 years of history, with seven large halls where visitors can come face to face with tanks and hear true stories from the last century.