GLT magazine readers have been in touch to tell us how much they've enjoyed receiving their copies through the post, and to their inbox, during the pandemic.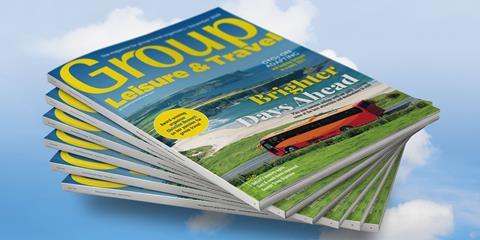 Elizabeth Hodgson, Barnet U3A, has been doing what she can to stay connected with her members during the coronavirus pandemic.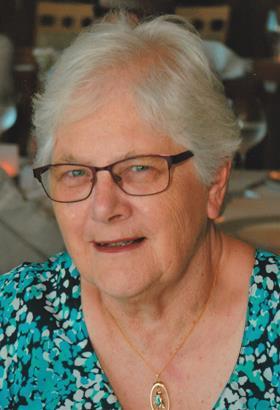 She got in touch to say: "Receiving my copies of the Group Leisure & Travel magazine both through the post and on-line has been very reassuring in these difficult times.
"It has been good to have something to focus on and keep us going when everything else is far from normal and predictable. It has been frustrating to have had to reschedule, postpone or cancel many interesting days out. But we are certainly not alone and those at GLT have certainly kept us going with their support and ideas.
"It has been particularly good to keep up with our Grumpy Group Organiser who makes sure we keep our sense of humour and a sense of proportion when everything has been turned upside down and we are far from sure when things will be up the right way again! My personal thanks to Keeley and her team – keep up the good work. We will be back as there is so much out there to see and do."
Sue Povey, Out and About with Sue, told us that she appreciated us keeping the magazine going as well as "filling it with interesting features".
Barbara Tester, Day Explorers Group, got in touch to say: "I wanted to say what a good read the December edition was. I have marked all those places I shall be adding to my own county list and ticked off so many places I have been to over the years.
"Keep up the good work. I always look forward to the next copy of the magazine. My group are so looking forward to getting back to normal. I am pleased to say that the jab has started being given in our local area."
Some of the topics covered in editions of Group Leisure & Travel magazine over the last few months include:
Anne Bartlett, who organises trips for The Friends of the Wilson Art Gallery and Museum, Cheltenham wrote in with the following: "Thank you very much for continuing to publish the Group Leisure & Travel Magazine, keeping us in touch with other group travel organisers and reminding us of the wonderful attractions we will be able to visit."
Jackie Hough, Isle of Wight Ramblers, got in touch to tell us that her group managed a walking holiday in the Lake District at the end of August 2020.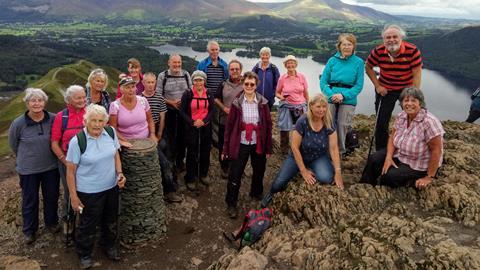 On continuing to receive the magazine, Jackie said: "I would like to thank you for continuing with the Group Leisure & Travel magazine throughout the pandemic, it has been a joy and comfort to read in such difficult circumstances for the travel and leisure industry."
Geoff Allen, Travallen Travel & Events, wrote in and said: "I must say what a brilliant job you are all doing to keep all of us readers interested and happy."
Barbara Fraser, Smiths Medical Social Club said she was grateful for the help the magazine had given her over the years, adding: "I have been receiving GLT magazine for many years and it has given me some great ideas for trips and events for my group."
A thank you from us
Group Leisure & Travel editor, Keeley Rodgers commented: "To receive such positive feedback from so many readers has made all the hard work worthwhile. It hasn't been easy to continue publishing the magazine, and we've been committed to ensuring that through our website and newsletter we keep everyone updated, informed and entertained between issues too."
Rob Yandell, publisher of GLT added: "I would like to thank our readers and advertisers for their support over these past several months."
"I am grateful to the readers who took the time to send in their feedback, it is greatly appreciated - we always love to hear from you and the stories of how you have been getting out there again have been wonderful."
How to receive a regular copy of Group Leisure & Travel
Make sure you register for free at this website to opt in to receive our weekly email newsletter and to request a regular copy of Group Leisure & Travel magazine.
Plus, you can always see the latest edition and search our back issues at groupleisureandtravel.com/emag
For further help about our print subscription options telephone 01908 613323 or send an email to subs@groupleisureandtravel.com