The Lake District's new Windermere Jetty Museum of Boats, Steam and Stories will open its doors on 23rd March this year.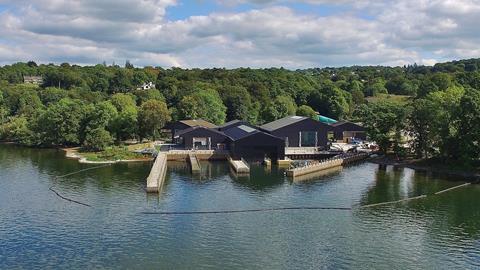 Located within the Lake District National Park and UNESCO World Heritage Site, the museum will display a collection of internationally important boats that reflect themes of technical, social and business development.
The museum will tell the story of 200-years of boats, boating and boat building in the Lake District. For the first time, over half the collection of 40 vessels, which ranges from Victorian steam launches to record-breaking speedboats from the 1980s, will be on display.
The opening follows a £20 million development by Lakeland Arts, principally funded by the National Lottery. Designed by UK-based architects, Carmody Groarke, Windermere Jetty is one of the first contemporary buildings to be constructed on the shores of Windermere in over 50 years.
More on the new museum
Among the boats on display will be the SL Dolly, thought to be the oldest mechanically powered boat in the world, Beatrix Potter's tarn boat which she used to sketch in, and the 50-foot Victorian steam launch, Branksome.
Visitors to the new attraction will also be able to sail on Osprey, a full-restored Edwardian steam launch.
The museum will open with five themed displays: Just Visiting, Life of Luxury, War & Innovation, Spirit of Adventure and Speed. Each will tell the unique stories the boats, who built and owned them, and how they were used on Windermere.
Key highlights of the museum's collection include 11 vessels listed by National Historic Ships as nationally important, ten classic Windermere steam launches and two fully-restored boats on the lake, one of which visitors will be able to sail on.
The lakeside café will offer visitors traditional Lakeland recipes with a contemporary twist, along with panoramic views onto the lake.
Group bookings
Group bookings for the museum, heritage boat trips, tours and refreshments are now available, for visits from May.
Groups of 12 or more can benefit from discounted admission rates, as well as fast-track entry, guided tours, exclusive heritage boat trips and dining packages.
For more information, visit www.windermerejetty.org.