Next year will mark the 500th anniversary of the death of Leonardo da Vinci, and to celebrate his work, nearly 150 of the Renaissance master's drawings will go on display in 12 exhibitions across the UK.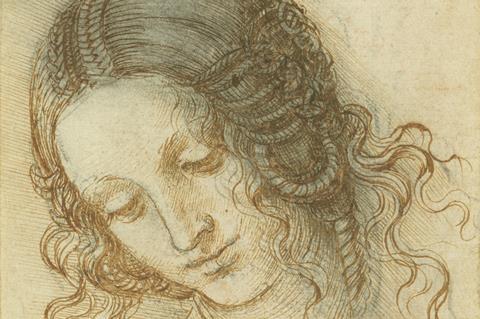 Leonardo da Vinci: A Life in Drawing will give the UK the opportunity to see his artworks at a number of locations at the same time.
Groups across the nation will get to see 144 of da Vinci's greatest drawings from the Royal Collection at a number of locations ranging from Bristol Museum & Art Gallery to the National Museum Cardiff.
The 12 separate exhibitions will run between 1st February and 6th May 2019, before being moved into large collections together at Buckingham Palace and the Palace of Holyroodhouse.
Leonardo da Vinci: A Life in Drawing
At each venue, 12 different drawings selected to reflect the full range of Leonardo's interests including painting, sculpture, architecture, music, anatomy, engineering, cartography, geology and botany, will be shown.
The exhibitions will include examples of all the drawing materials employed by the artist, including pen and ink, red and black chalks, watercolour and metal point.
They will also present new information about Leonardo's working practices and creative process, gathered through scientific research using a range of non-invasive techniques, including ultraviolet imaging, infrared reflectography and X-ray fluorescence.
Where will the exhibitions visit?
The exhibitions will open at Ulster Museum, Belfast; Birmingham Museum & Art Gallery; Bristol Museum & Art Gallery; National Museum Cardiff; Kelvingrove Art Gallery and Museum in Glasgow; Leeds Art Gallery; and Walker Art Gallery in Liverpool.
Manchester Art Gallery, Millennium Gallery in Sheffield, Southampton City Art Gallery, and Sunderland Museums & Winter Gardens will also host the exhibitions, plus a further location is to be announced.
Following the exhibitions at Royal Collection Trust's partner venues, in May 2019 the drawings will be brought together to form part of an exhibition at The Queen's Gallery, Buckingham Palace, before 80 drawings travel to The Queen's Gallery at Palace of Holyroodhouse in November 2019.
Group rates will be available for the Buckingham Palace and Palace of Holyroodhouse exhibitions and organisers are advised to contact the 12 other museums individually for group information.
For more information, visit www.royalcollection.org.uk.
Image: Leonardo da Vinci, The head of Leda, c.1505-8, black chalk, pen and ink - Credit Royal Collection Trust / © Her Majesty Queen Elizabeth II 2018