Van Gogh: The Immersive Experience will make its UK debut this summer in York city centre, allowing visitors to literally step inside his paintings.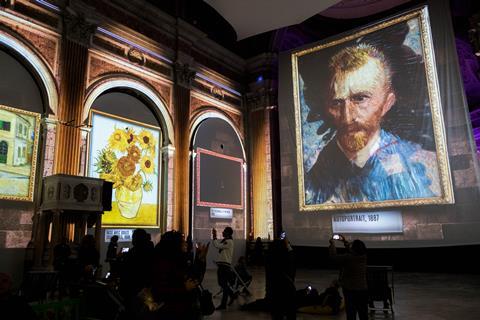 The multimedia experience created by Exhibition Hub, will take groups on a journey through the life of the 19th century painter, bringing his works to life through projections, recreations and interactive elements.
Following successful runs in Brussels and Naples, the exhibition will debut in the UK at St Mary's on Castlegate, York, running from 5th July, this year, to 5th January next year.
Marco Iacampo, creative director and founder of Exhibition Hub, said: "Whether you are five years old or 85, this gives you a remarkable, colourful and engaging insight into Van Gogh's life and artistic perspective using cutting-edge technology and world-class digital animation."
Groups of ten or more receive discounted entry to the 35 minute experience, with further exclusive options available such as guided tours, and venue hire.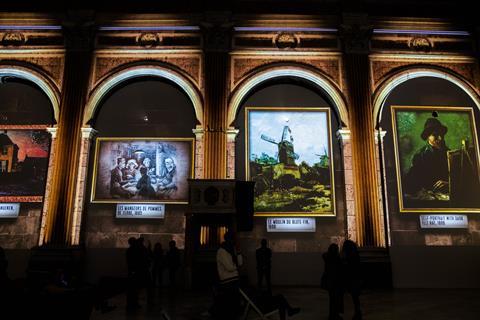 The work of Van Gogh in the 21st century
More than 200 of his artworks are featured, but rather than just a static display, the huge projections of his work come to life with digital animations and an emotive soundtrack.
The soundtrack is there to hopefully entice visitors into imagining how Van Gogh saw his own work take shape in a 360 degree display.
A virtual reality experience concludes the exhibition (not included in admission price), promising to 'take visitors even deeper into the life of the artist, travelling through eight works and their sources of inspiration: Vincent's room, the meadows, the forest, the village and ending with Starry Night over the Rhone River.'
Marco continued: "For so many people, art is inaccessible - paintings hung in galleries where you understand little context about the work.
"This immersive experience changes that completely, with some of the most famous pieces of art in the world not only shown on a larger than life scale, but actually bringing the images to life with movement that isn't confined to the edges of a picture frame."
Head of Visit York, Paul Whiting added: "Visitors and residents alike will love this remarkable and visually stunning blend of art and technology – it is a great addition to the city for the second half of 2019."