The UK's second largest hotel chain, Travelodge, has revealed its development schedule for 2022 and 2023, which includes six new hotels, offering affordable group options in top locations.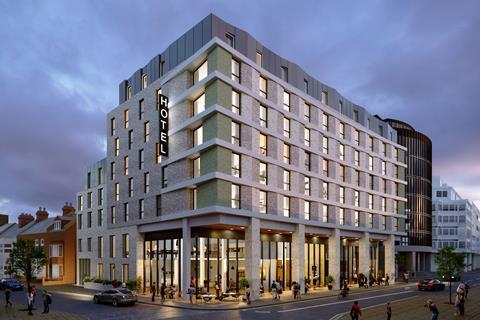 Four of the new properties are located in London: Docklands, Lewisham, Peckham and Wimbledon, as well as the group's first hotels in Braintree (Essex) and Hexham (North East).
Three of the new hotels opening this year, Docklands, Wimbledon and Hexham, will feature Travelodge's new premium look and feel budget luxe design.
The budget-luxe design has been created based on learnings from the successful TravelodgePLUS budget chic format and via feedback from the company's largest consumer study - which surveyed around 5,000 UK travellers.
Key findings revealed that modern travellers crave style, choice and little homely touches to make it easier to work, rest and relax both inside and outside the room.
Travelodge says the new sites will be group-friendly and are close by to some top attractions, whether it be the World Heritage Site of Greenwich when staying in Docklands, or Hadrian's Wall if choosing Hexham.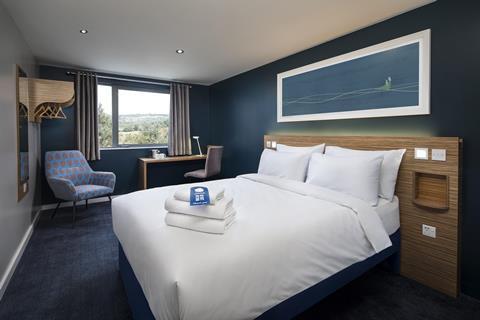 The group's franchise for Ireland, TIFCO, will also open their 397-room flagship Travelodge hotel in Dublin.
These hotel openings will collectively boost Travelodge's network to almost 600 hotels across the UK, Ireland and Spain.
The four new hotel openings in London will also increase Travelodge's presence to over 80 hotels across the capital, covering 31 out of the 33 boroughs – making Travelodge one of the largest hotel brands in the city.
Steve Bennett, Travelodge chief property & development officer, said "2022 marks an important milestone in the evolution of Travelodge, as we expand our estate with new hotels and in-house restaurants. We are seeking to continue this expansion with plans for more than 75 new Travelodge hotels throughout the UK over the next five years."
In 2023, construction will also begin for new accommodations in Colchester and Ipswich.
Group benefits from Travelodge
If you're looking to book ten rooms or more, Travelodge's dedicated groups team can help organise the booking and are on-hand to support.
Each booking receives an advisor, bespoke rates with flexible payment methods, no booking fees and flexible room set up with double, twin and family options.
To make a booking for ten or more rooms or find out more information about the group bookings service, email groupbookings@travelodge.co.uk. More details are available at www.travelodge.co.uk