The Time Traveller's Wife: The Musical will open at the Apollo Theatre in London's West End, following a sold-out trial season at the Storyhouse in Chester.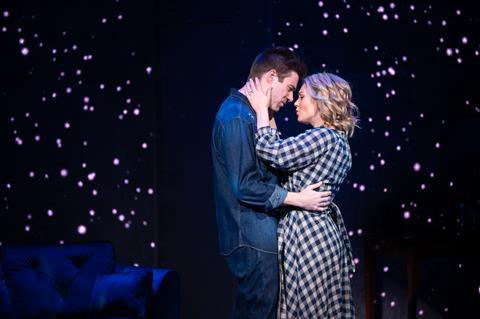 Based on the best-selling novel by Audrey Niffenegger and the New Line Cinema film screenplay by Bruce Joel Rubin, performances begin in London on 7th October with an official opening night on 1st November.
David Hunter will star as Henry and Joanna Woodward as Clare, reprising the roles they played in Chester, with further casting to be announced.
The show is produced by Colin Ingram and directed by Bill Buckhurst, with a book by Lauren Gunderson, plus original music and lyrics by Joss Stone and Dave Stewart.
Colin Ingram said: "After six years developing this show and an extremely successful try-out in Chester, we are so delighted to present the world premiere of a new British musical based on such a beloved book.
"This confident, clever and charming musical by British rock royalty Dave Stewart and Joss Stone shows off their musicianship and director Bill Buckhurst and his creative team have created an incredible world to tell this cherished story in the most powerful and emotional way."
About the show
Henry and Clare's relationship is like no other. Clare is a talented sculptor and Henry is a time traveller. They meet, fall in love, and marry – but not in that order.
Flung apart by time but united by love, Henry is always trying to get back to Clare. Their journey is one of resilience, impossibilities and trying to hold on to each other when everything is pulling you apart. The musical is described as a joyous, uplifting celebration of the strange wonder of love.
Joss Stone added: "To say I'm excited is an understatement. Never in my wildest dreams did I think I would be part of creating a musical, let alone one that will be enjoyed in the West End! It's truly wonderful to be part of such a talented group of people."
Groups of ten or more qualify for discounted tickets to certain performances. More information can be found at timetravellerswife.com.