The National Theatre production will embark on its third tour in the autumn, and return to London for a limited run.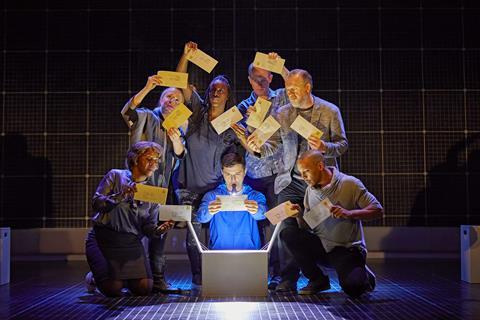 Based on the 2003 mystery novel of the same name, The Curious Incident of the Dog in the Night-time will begin its UK and Ireland tour at The Lowry in Salford on 18th September.
Cities on the run include Sunderland, Bristol, Southampton, Edinburgh, Dublin, Belfast and Oxford, with additional venues to be announced later.
What's it about?
The Curious Incident of the Dog in the Night-time is a play about 15-year-old Christopher John Francis Boone, who attempts to solve the mystery of who killed Wellington: Mrs Shears' dog who's been stabbed with a garden fork.
Christopher, who 'has an extraordinary brain and is exceptional at maths while ill-equipped to interpret everyday life', sets off on an eventful journey, conducting detective work against his father's wishes.
Mark Haddon wrote the novel that inspired the play, published in 2003. It has sold more than five million copies worldwide and won the Whitbread Book of the Year Award in 2004.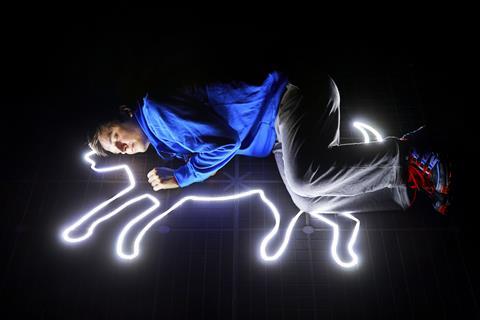 As well as the tour, the production will have a limited seven-week run in London, at Troubadour Wembley Park Theatre, from 18th November 2020 to 10th January 2021. Tickets for London performances go on sale on 13th March.
This follows two previous tours, which has also had two West End runs and a transfer to Broadway. More than five million people worldwide have seen the show, which has visited Canada, Hong Kong, Australia and 30 cities across the USA.
Simon Stephens adapted the novel, and Marianne Elliot (War Horse, Angels in America) is directing.
The play has won seven Olivier Awards including Best New Play, Best Lighting Design and Best Director. It has also received the Tony Award for Best Play.
For information on tour dates and venues, visit www.curiousonstage.com. Groups can contact specific venues for information on group bookings.