The Science Museum in London will be opening a new exhibition this June which focuses on the future of driving technology.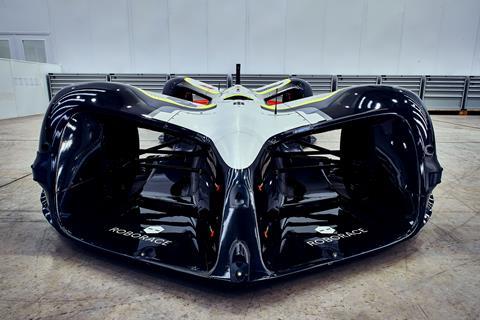 Driverless: Who is in control? will open on 12th June and will run until October 2020 at the London attraction. The exhibition will explore how close we are to living in a world driven by thinking machines.
From self-driving cars to autonomous flying drones and smart underwater vehicles, the display will explore how much of this seemingly futuristic technology already exists and extends far beyond the cars we're familiar with, how much control we're willing to give up and how their wider deployment could shape our habits, behaviour and society.
About the exhibition
Visitors will have the chance to explore three zones within the exhibition: Land, Air and Water with each exploring different technology being used in cars.
In the Land zone, visitors will be able to get up close with examples of real self-driving vehicles. Part of the Science Museum collection, the classic 1960 Citroen DS19 car was modified in the UK to "self-drive" in early experiments in driverless technology. More modern examples include the Robocar, a self-driving electric racing car, among other examples. On display will also be artist Dominic Wilcox's Stained Glass Driverless Sleeper Car of the Future – a speculative take on the safety of road travel guaranteed by artificial intelligence.
The Air zone will allow you to explore the stories behind drones being developed to deliver goods and services at the speed of flight, from defibrillators for emergency medical response teams to hot dinners for the hungry. This section will also feature autonomous drones being developed to clear minefields, acrobatic drones that will monitor building sites; and drones that use star-mapping technology to detect endangered wildlife and poachers.
The final section, Water, will include a range of vehicles including a scale model of one of the most recognisable marine vessels in the world – 'Boaty McBoatface', part of the Natural Environment Research Council's (NERC) Autosub Long Range fleet. Water will also feature prototype vessels designed to monitor ocean plankton and map the sea floor, helping to uncover how crucial exploratory vessels are to gathering data in certain environments and helping our understanding of the natural world.
Group information
A variety of packages are available for groups visiting and more details can be found on the groups page.
For more information, visit www.sciencemuseum.org.uk/driverless