The volunteers at Steamship Shieldhall in Southampton have released details of the ship's 2023 sailing progamme which includes some returning favourite cruises and new trips.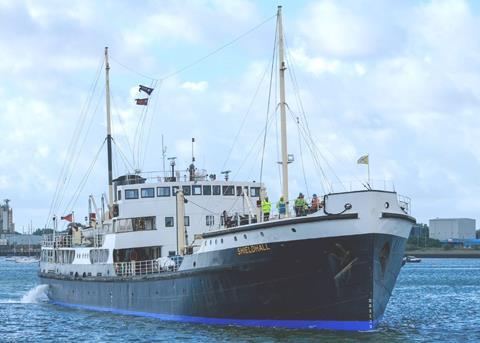 The summer sailing season commences on Friday 16th June 2023, with a final trip taking place on Sunday 17th September. There are a variety of options to choose from, ranging from two hour, three hour, three-and-a-half hour and four hour cruises.
New for 2023 is a Jurassic Coast sailing on 29th August from Poole Quay which offers the opportunity to view a World Heritage Site close-up. Shieldhall will also pass very close to Cowes on 12th August – the closest the ship has ever sailed to the north shore of the Isle of Wight.
GTOs can choose from a series of all-day packages on some of its sailings, incorporating a visit to one of Southampton's museums, a walk with a local guide and an afternoon cruise, plus themed packages can be arranged to cover the Titanic, the Spitfire, the Mayflower and Southampton's towers and vaults.
Groups are welcome on board for all 2023 sailings, with a 10% discount for parties of ten or more people.
John Rose, Shieldhall chairman, said: "We're delighted to publish our trips for 2023, and, in very difficult economic circumstances, to be able to offer a full summer programme. We are indebted to our members and supporters as we look to keep our piece of British maritime heritage alive and steaming."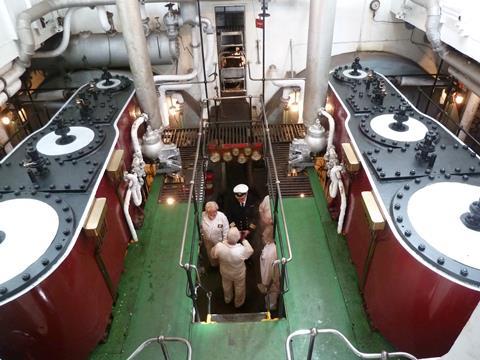 More highlights for the season
Following a sell-out trip to Portsmouth Harbour in 2022 (where Shieldhall saw both aircraft carriers HMS Queen Elizabeth and HMS Prince of Wales in port), the 2023 programme will see two trips into Portsmouth Harbour staged – on Shieldhall's opening weekend, on 17th June and again on 13th August.
In addition to the naval ships, the trips give a good opportunity to view the skyline of Portsmouth, including Southsea; Clarence Pier; Spice Island and the Spinnaker Tower, from the water.
Music cruises will be available on selected dates featuring a range of acts, such as UB40 tribute act RU40 on 26th August and Shieldhall's in-house jazz band The Stompers on 28th August.