If your group members have got a thirst for cocktails served with a twist of 1920's mystique then seek out, in every sense, the newly-opened Gobpsy during your next visit to London.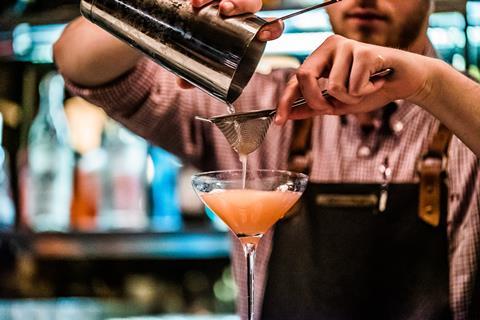 Recreating the atmosphere of an American prohibition-era speakeasy, this novel bar will certainly give your members plenty to talk about - and half the fun is finding it. The Gobpsy is fronted by a retro barber shop and entered through a 'secret' entrance that is impossible to spot unless 'you're in the know'.
Barbers and costumed characters are on hand to point groups down a staircase that seemingly comes to a dead end at set of shelves.
But push against the hidden door and it opens to reveal an intimate and atmospheric speakeasy bar with black and gold furnishings and low level lighting which is available for private group bookings.
Your members can sip innovative cocktails such as the Cat's Meowwww with ingredients that include an egg, chocolate vodka, citron vodka, orange marmalade and creme de cacao or the Big Cheese made with Bourbon, raspberry jam, orange juice, triple sec and soda. Of course, there are regular drinks and mocktails too.
This unusual bar could be combined with a visit to nearby attractions such as the Tower of London, Monument to the Great Fire of London or a Thames river cruise.
It is open from 12pm to 12am, Monday to Wednesday, and 12pm to 1am on Thursday and Friday. All days are available for private hire.
And to provide GTOs with a head start to get there - once you reach Bolatti barbers at 142 Fenchurch Street you won't need to look much further! GTOs wanting to make a reservation should contact info@thegobpsy.com.
For more information, visit www.thegobpsy.com