Liverpool's British Music Experience is now the home of Sam Ryder's Space Man outfit that he wore when performing at the 2022 Eurovision Song Contest.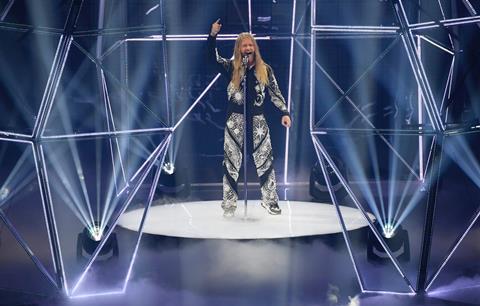 Harking back to some of the stage outfits of the likes of Ziggy Stardust, Queen and Elton John, Sam Ryder's black denim jumpsuit is encrusted with jewelled glass crystals, beads, pearls and embroidered patterns.
Luke Day was the stylist behind the monochrome jumpsuit which features symbols of the sun, moon, planets and stars. Inspiration was taken from artists such as Bowie and Elvis as well as Sam's own love of astronomy and astrology.
Sam Ryder said: "For me, the jumpsuit tells the story of a turning point in the competition for the UK and in my personal journey with music. The suit itself took over 210 hours of work and over 15,000 beads and gems to create.
"The process of writing Space Man with dear friends, the journey we went on as a team and the positive reception and result we received all culminated in a moment shared in this suit, and I couldn't be more grateful it's going on public display for Liverpool and fans around the world to enjoy."
Sam's jumpsuit is in excellent company as the museum charts the history of rock and pop music from 1945 to present day through instruments and stage outfits worn by some of the UK's most popular artists.
Eurovision successes such as Lulu, Sandie Shaw and Bucks Fizz are represented already in the archive and the collection. Groups can see the outfit as part of general admission, with those of ten or more people receiving discounted entry.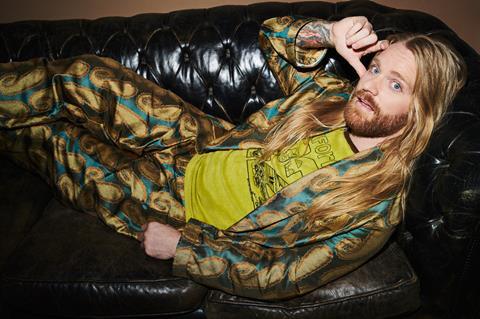 Liz Koravos, executive director of the British Music Experience, said: "Sam Ryder's symbolic jumpsuit is one of the great stage outfits of present day.
"We are excited by an object that tells a meaningful story and this one tells so many, from Sam's rocket-charged successes to Eurovision's ethos of inclusion, world unity in support of Ukraine to the human message of Space Man."
About Eurovision star Sam Ryder
Sam Ryder is a British singer-songwriter whose rise to success started with his TikTok videos featuring covers of rock, pop and alternative chart toppers during Covid-19 lockdowns.
He went on to represent the UK at the Eurovision Song Contest 2022 in Turin, Italy with the song Space Man, finishing first in the jury vote and second overall. Sam released his debut studio album, There's Nothing But Space Man! (2022) which landed Number 1 in the Official UK Albums Chart and saw him nominated for Best New Artist at the 2023 BRIT Awards, becoming the first Eurovision act to be nominated in this category.