Gifts given to the Queen and Princess Diana's belongings are on display as part of a special exhibition in the State Rooms.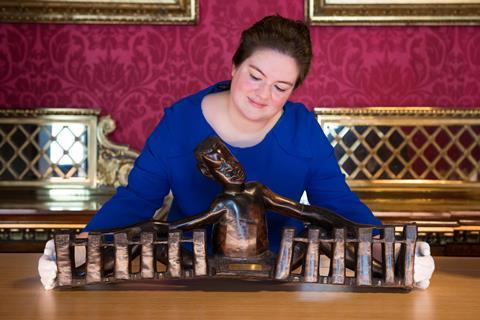 This summer those visiting the State Rooms at Buckingham Palace will be able to see the display of more than 200 gifts presented to Her Majesty over the course of her 65 years on the throne.
The Royal Gifts exhibition tells the story of the Queen's reign using the presents given to her by people from over 100 countries, on overseas tours and official engagements. It includes a paperweight made from a dinosaur bone, a Union Flag badge worn in space by Major Tim Peake and a handbag woven from banana leaves.
The exhibition
Groups planning a visit to the Palace from 22nd July will be able to see the exhibition, which is on display until 1st October.
It will also pay tribute to the Princess of Wales, remembering her work through a special display in the Music Room, one of the State Rooms open to the public during the summer.
This year marks the 20th anniversary of Diana's death, on 31st August, 1997, and the centrepiece of the display is the desk at which she worked in her sitting room at Kensington Palace, writing letters and reading official correspondence. Many of The Princess' belongings shown on and around her desk have been chosen by The Duke of Cambridge and Prince Harry to reflect their personal memories of her.
Visiting Buckingham Palace
Buckingham Palace serves as both the office and London residence of The Queen and is one of the few working royal palaces in the world. Groups can see the 19 State Rooms which provide the setting for ceremonial occasions and official entertaining. Tickets include entry to the Royal Gifts exhibition. Group rates are available.
For more information and tickets visit www.royalcollection.org.uk