Groups can now book events and exhibitions at the royal residences next year, including exclusive private tours.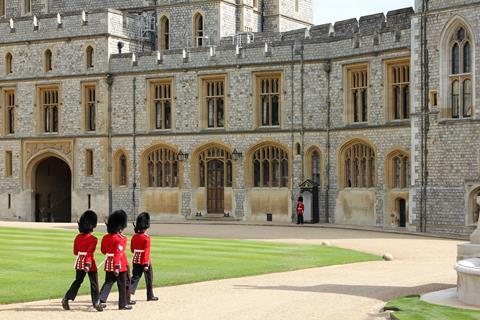 A number of major RCT projects are expected to wrap up in 2020, including work at two sites - known collectively as Future Programme - which began in 2017. The aim of the project is to improve visitors' welcome experience at the Palace of Holyroodhouse and Windsor Castle. A new ticketing and welcome area, Learning Centre and public garden are among the new features at Holyroodhouse, along with Mary, Queen of Scot's turret room which has been opened to visitors for the very first time. At Windsor Palace, George IV's entrance hall is being restored and opened to the public as well as the site's first permanent cafe.
Booking is now open for groups planning visits to the historic residences next year, and there are plenty of highlights to explore, from private guided tours to special talks and new exhibitions. Groups should look out for the private guided tour of Windsor Castle, available to groups of 15-60 people; tickets include the tour, guidebook and a glass of champagne that guests can sip as they learn about the castle's use in the time of George IV and today.
There's also a combined tour available at Buckingham Palace that shows groups around the State Rooms followed by a walk through the famous Palace garden, available to groups of 20-26 people during the summer months. Visitors can admire the Rose Garden, Herbaceous Border and more, all while hearing the history of the grounds.
Plus, groups now book private visits to exhibitions for a more exclusive experience, often taking place before or after opening hours to avoid the crowds. Japan: Courts and Culture at the Queen's Gallery and Leonardo da Vinci: A Life in Drawing at the Palace of Holyroodhouse are just some of the displays to look forward to next year. A number of these exhibitions can be paired with expert talks that offer valuable insight into the items and artworks.