Get planning for next year with our round-up of the art and photography displays at the Royal Collection Trust (RCT)'s attractions.
Responsible for The Queen's official residences and one of the world's largest and most significant art collections, the RCT has released its 2020 calendar of exhibitions. Here's a round-up of what's happening at Buckingham Palace, the Palace of Holyroodhouse and more.
Art at Buckingham Palace
12th June - 8th November 2020: Rare porcelain, samurai armour, embroidered screens, diplomatic gifts and more will be on display next year in Japan: Courts and Culture. Visitors can discover the artistic, cultural and diplomatic relations between the British and Japanese royal and imperial families.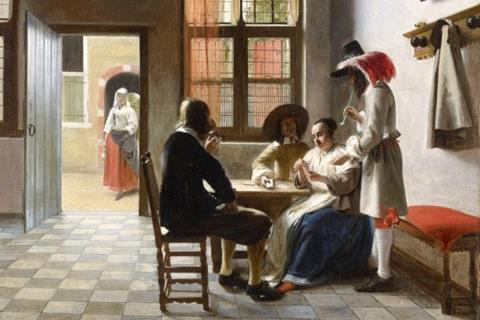 4th December, 2020 - September 2021: Bringing together some of the artistic jewels of the Royal Collection, Masterpieces from Buckingham Palaceis a wonderful opportunity for visitors who have not seen the selection of paintings during their time on public view at the annual Summer Opening. Artists such as Titian, Rembrandt, Rubens, Jan Steen, Canaletto and Van Dyck will be represented in this display.
Art at the Palace of Holyroodhouse in Edinburgh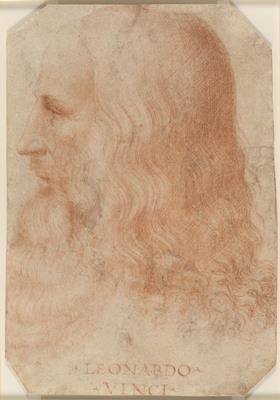 22nd November 2019 - 15th March, 2020: You still have time to catch the Leonardo da Vinci collection, A Life in Drawing. The largest selection of the famed polymath's works ever shown in Scotland will be on display, commemorating the 500th anniversary of his death. Gain insight into da Vinci's ideas relating to painting, engineering, anatomy and architecture through his drawings.
3rd April - 13th September 2020: Witness more than 400 years of South Asian paintings and manuscripts with the Eastern Encounters exhibition, depicting the Mughal court, royal portraits, Hindu epics and much more.
17th July - 4th October 2020: For something different, visit the George Washington Wilson photography display. One of the best-known royal photographers of his time, Wilson captured the Scottish countryside in a way that greatly appealed to the Victorian middle classes. If you can't wait until July, the display will be travelling to the University of Aberdeen and will be open between 8th March and 5th July next year. Get a feel for his work with this famous portrait of Queen Victoria.
16th October 2020 - 5th April 2021: George IV: Art & Spectacle showcases fine works from what once was the king's own art collection and libraries. Highlights include paintings from the Dutch Masters, Sѐvres porcelain and his silver-gilt Grand Service made up of an incredible 4,000 pieces. This exhibition will be open at Buckingham Palace until 3rd May 2020.
Touring exhibitions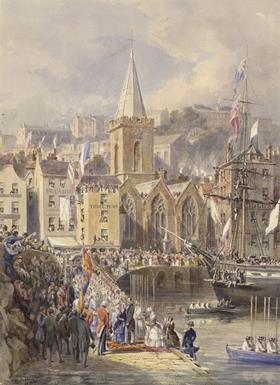 Elsewhere, you can expect to find yet more fascinating displays making their way through the country.
Victoria & Albert: Our Lives in Watercolour is a collection numbering in the thousands and conveys the king and queen's shared enthusiasm for the art of watercolour painting. You'll find scenes from the couple's public and private worlds, from the spectacle of court and foreign travel to their family life. Inhabiting two different venues next year, you'll have to get your booking in quick for its stint at the Poole Museum, which finishes on 5th January. The display's next home will be at the Wolverhampton Art Gallery from 7th March to 31st May 2020.
Taking up residence in Brighton's Royal Pavilion is A Prince's Treasure, which is open now until autumn 2021. It's a fitting venue for the 120 plus decorative items and furniture, given that they once adorned its rooms when the building was George IV's summer home. When the impressive Indian-style building was sold by Queen Victoria in 1850, its contents were moved to London, many pieces finding new homes in Buckingham Palace. While essential works are carried out in the palace, many spectacular items have been returned to Brighton, providing a valuable opportunity for visitors to see them in their original locations. Entry is free with Royal Pavilion admission.
Many of the exhibitions held at the royal residences are included in the admission price. The RCT offers discounts for group bookings of 15 people or more to the royal residences and groups must pre-book at least one month in advance. Click here to find out more and download a group visits guide.