Having opened in London last year, further tickets have now been released for lunch and evening performances until April 2019.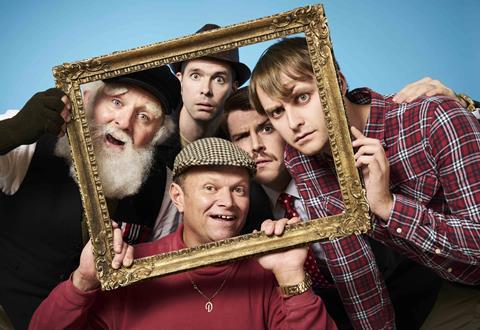 Described as a fully immersive, smash hit theatre show, the Only Fools & Horses (Cushty) Dining Experience will transport audiences to a night of wheeling, dealing and laughter at The Nags Head, serving up a three-course meal along the way.
About the experience
Join the Trotters as they try to drum up some cash and make a cheeky saving on the side. But why is the pub closed on the busiest night of the week? Mayhem rules from start to finish as deals are brokered, schemes are planned, quizzes are quizzed, and meals served.
This 'knees-up' will keep everyone on their toes over the two hours fuelled by Del-Boy, Rodney, Uncle Albert and many more familiar faces from the popular show.
It follows a much-loved format too, being set out much like the company's popular Faulty Towers The Dining Experience – the original tribute where guests enjoy a three-course meal and two-hour show in their ticket.
The dining experience is located at the Radisson Blu Edwardian Grafton, on Tottenham Court Road, London. The nearest tube is Warren Street.
This new show opened in September 2018 and won audience and critical reviews from the very start.
Tour details
Only Fools The (cushty) Dining Experience isn't just stopping in London either, you'll see the experience popping up around the UK throughout the year, taking in venues like Exeter Northcott Theatre, Crowne Plaza Reading and Charlton Athletic FC.
Currently the tour is booking up until October 2019.
For more information, visit www.interactivetheatre.com.au/onlyfools.