Although in the short term, it won't be plain sailing, the cruise industry has welcomed the news that international sailings have been allowed to restart.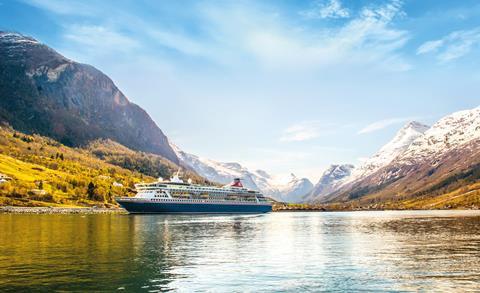 While domestic cruises in British waters were given the green light by the Government to resume in May, the ban on international cruises had been in place since the outbreak of the pandemic. The lifting of this restriction came into effect at 4:00am BST on Monday 2nd August.
What's changed?
From 2nd August, you are now able to sail on voyages departing from England and call at ports outside the UK, including fly-cruises.
For example, cruises can start in England, call at ports in green and amber list countries and return to England.
Passengers who have been fully vaccinated in the US and the EU will no longer have to quarantine on arrival into ports in England.
Not everywhere is back on the sailing agenda. For example, the USA still has a ban on non-essential travel from the UK. Cruises to countries on the UK Government's red list are also still not allowed.
This means that, for now at least, cruise operators will need to devise and adapt their itinieraries to avoid such ports if they are for British tourists.
Many cruise lines have already committed to domestic itineraries and consequently travellers may find that international sailings will not recommence straight away.
Transport secretary Grant Shapps said: "We will of course continue to be guided by the latest scientific data but thanks to our world-leading domestic vaccination programme, we're able to look to the future and start to rebuild key transatlantic routes with the US while further cementing ties with our European neighbours."
What's the reaction been from cruise lines and the industry?
Ellie Fulcher, sales manager for groups and affinity at Fred. Olsen Cruise Lines, said all their guests would be fully vaccinated and that cruises would sail only to green and amber list countries, in order to eliminate the need for quarantining on return to the UK.
She added: "The smaller size of our ships will allow us to find alternative options much easier should we need to change any of our cruises. Our first sailing is to Iceland on 14th August and has proved incredibly popular, with guests wanting to explore our wonderful world again.
"We are very pleased that the Government has given the green light for international cruising and we can't wait to start venturing further afield again."
The cruise line, which earlier this year unveiled its 2022/23 sailings, including a Norwegian Fjords cruise (pictured above), said it would continue to work closely with the Government, its overseas partners and Cruise Lines International Association (CLIA) as it resumed its operations outside of the UK.
Also welcoming the news was Emerald Cruises which confirmed on social media that the crew of Star-Ship Emerald Radiance was looking forward to their "exciting first journey" this weekend along the Douro River in more than 18 months.
Andy Harmer, managing director for UK & Ireland at CLIA, the world's largest cruise industry trade association, said the decision to allow the restart of international cruises was "very good news for the industry" and that the industry was looking forward "to welcoming guests back onboard to visit international destinations".
He said: "The cruise industry has worked intensively during the last 18 months in collaboration with the Government, health authorities, ports and other industry bodies to develop enhanced protocols that protect guests, crew and the destinations we visit."
The Government and the cruise industry have signed a breakthrough Memorandum of Understanding (MoU) to help the industry recover and support the safe restart of international cruise travel.
The Government confirmed that international cruise travel advice would be amended "to encourage travellers to understand the risks associated with cruise travel and take personal responsibility for their own safety abroad".
A survey of cruise passengers carried out earlier this year revealed that their top three requirements to help them feel safe on board were proof of Covid-19 vaccination, health screening at embarkation and modern air conditioning to filter out viruses.