A recent survey of cruise passengers has revealed the must-haves they are looking for in order to help them feel safe and secure on board.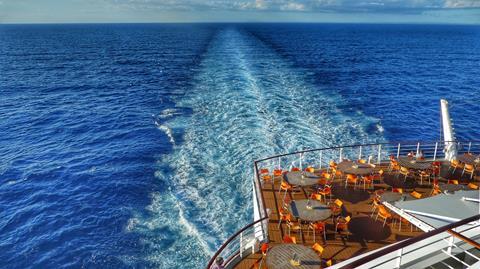 As the travel industry starts to gear up for the return of cruise ships, around 6,500 people took part in the survey, the results of which were announced ahead of the season of UK sailings.
When asked what health and safety measures people would want to see in place when cruising restarts, the three most popular answers were:
Proof of Covid-19 vaccination (88.44%)
Health screening at embarkation (87.58%)
Modern air conditioning to filter out viruses (86.28%)
On the other hand, the restaurant buffet, a mainstay on most ships, remains popular, with fewer than half of the cruisers questioned (45.39%) wanting to see table service only. A similar number (46.03%) called for compulsory face masks.
Overall, almost 90% said they have booked or are likely to book a cruise again.
Tony Andrews, deputy managing director of cruise.co.uk - the travel agent behind the survey, said: "Cruisers have spoken and, understandably, tangible health and wellbeing measures are the priority as they anticipate stepping back on board again.
"The good news is, we know cruise lines are actively putting these in place, so the additional levels of reassurance passengers want to see are being prepared for.
"Interestingly, some of the more traditional features of a cruise, such as the restaurant buffet, remain comparatively popular and will be missed by many loyal passengers if they are removed."
Additional reassurances for groups
With cruising likely to get back under way this year, different cruise lines and travel operators have been introducing significant measures to not only protect passengers' wellbeing but also their money should the sailing not be able to go ahead.
Fred. Olsen Cruise Lines has introduced a Plain Sailing Guarantee which has been designed to give passengers every reassurance about a booking made after October 2020.
Just some of the precautions in place include risk free deposits where you can move the deposit to another cruise within 12 months of your original sailing with no extra fees.
Should you also be unable to travel due to a positive Covid-19 test, the company will transfer your cruise or give you a sailing credit to be used on any voyage within 12 months of the original sailing date.
Riviera Travel has told customers that they will be covered should Covid-19 affect travel plans, adding that if it 'can't ensure your group an amazing experience, the trip won't go ahead'.
The company has extended its flexible booking policy so new bookings for 2022 can be changed for free up until 30th September 2021, plus the holiday can be changed to a later date or a different holiday without any administration charges should the Government ban travel during the time frame.