Iona sets sail on its maiden voyage from Southampton to its namesake island in Scotland, with a fireworks display the highlight of the celebrations.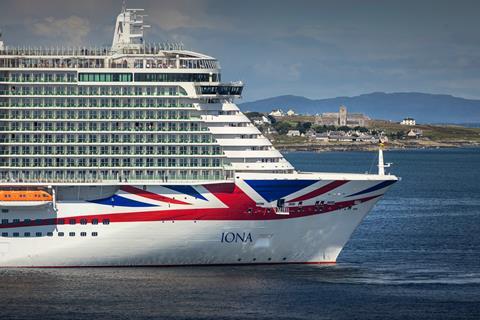 Iona's first-ever cruise is currently sailing around the UK coast for seven nights, having departed P&O Cruises' home port of Southampton.
Claimed to be Britain's largest and most environmentally-friendly cruise ship, Iona has a capacity of 5,200 (with 2,614 cabins) and is powered by liquefied natural gas, said to be ground-breaking for the UK cruise industry and one of the cleanest fuels in the world.
Entertainment venues include the two-deck SkyDome, described as an extraordinary glass structure which will be a relaxed poolside environment by day and transform at night into a venue with DJs, a stage and aerial acrobatic shows. Gary Barlow is music director of Iona's 710 Club, a late-night music venue which offers an opportunity for up-and-coming musicians to get their break.
P&O Cruises president Paul Ludlow said: "Iona's maiden voyage is a momentous milestone for travel. The ship sets a precedent for a new type of holiday packed full of firsts – we have Gary Barlow as music director, Iona is Britain's most environmentally-friendly cruise ship powered by liquefied natural gas and we have the first gin distillery at sea.
"It is apt that Iona's maiden voyage is to the ship's namesake island which has been the inspiration for many elements on board – the sense of space in the SkyDome through to the heather in our Marabelle gin distilled on board."
Iona has 30 bars and restaurants with speciality dining options including tapas from Spanish chef José Pizarro, paired with wines selected by wine expert Olly Smith, and a Chef's Table menu from Marco Pierre White, a new concept specially developed for Iona's celebration nights. Pierre White and Smith will also be hosting masterclass talks on board, sharing their gastronomic and drinks expertise.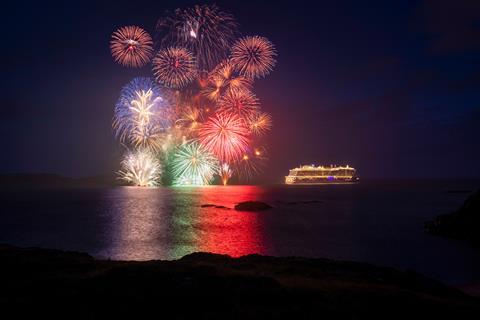 Food served has been designed to celebrate the flavours of Scotland with Highland smoked salmon, single malt whisky Cranachan Verrine, a regional cheese selection and Iona whisky fudge petits fours just some of the options that guests can experience.
The cruise includes three days of Scottish scenic cruising, taking in the Isle of Colonsay, Lochbuie, Duart Castle, Tobermoay, Bac Mòr, Fingal's Cave, Sound of Jura, Claggain Bay, Mull of Kintyre and Sanda Island.
For more information or to book, call P&O Cruises on 03453 555 111 or visit www.pocruises.com