The team at Painshill in Cobham, Surrey, are asking for visitor photographs to help create a giant collage to celebrate the Painshill Park Trust's 40th anniversary year.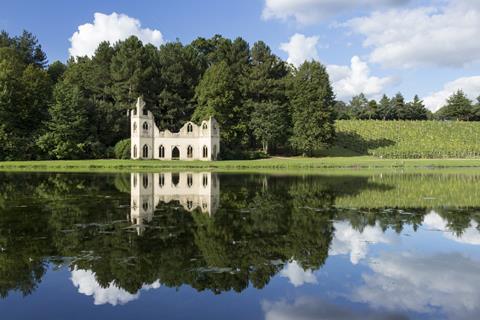 Visitors can email them to marketing@painshill.co.uk or share the pictures on Facebook, Twitter or Instagram using the hashtag #PainshillRuby and the idea is to use them to create a huge collage which will be displayed in the visitor centre.
For the last 40 years, Painshill Park Trust has worked to bring the lost gardens of Painshill in Surrey back to their former 18th century glory. The team have fundraised and have restored each of the follies around the landscape, recreating the views for visitors.
Hamilton's vision for Painshill
The landscape garden was initially created between 1738 and 1773 by the Hon. Charles Hamilton whose vision was to produce 'living paintings' in a new style of magical garden. Inspired by both his grand tours across Europe and Renaissance art, Hamilton created a sequence of vistas at Painshill, forming living works into art.
Visitors can today discover the landscape as Hamilton's guests would have done by following the historic route around the garden, taking in the many different views.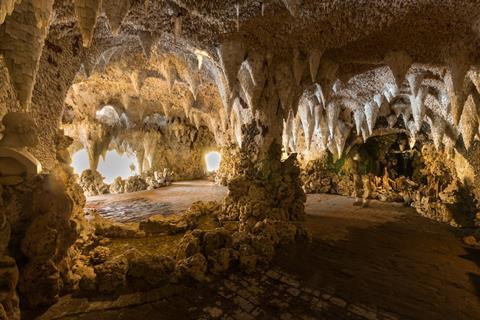 Other highlights include the Crystal Grotto which was described as the "the finest of its type ever built" by German landscape designer Friedrich Ludwig von Sckell (1750 – 1823) as well as Gothic Tower, a 27-metre tall square tower built at the park's highest point containing a 99-step circular staircase.
Summer group package
Groups visiting this summer can take advantage of a special package for the Summer Lates programme which is due to run every Wednesday and Thursday from 16th June until 22nd July.
On these dates, Painshill will be open from 5.30pm until 9pm with groups able to have a tour guide in the afternoon before an evening of music.