Venues and attractions around London Bridge hosted to an Open House Festival day on 1st July, by opening their doors in honour of London's first responders who have seen a tough few weeks across the capital.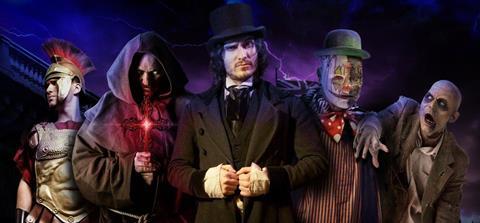 The event was to raise money for the Red Cross's 'UK Solidarity Fund' following the terror attack that took place in the area on 3rd June, where eight people were killed and 48 were injured.
It brought together 'the spirit of unity amongst those who were present in pubs, bars and restaurants on 3rd June, the emergency services, tourists and visitors alike'.
Emma-Jane Nutbrown, marketing director of The London Bridge Experience & London Tombs, who was one of the organisers of the event, commented: "It is so beautiful to see the borough pull together in solidarity and show that, in times of need, London stands together.
"The London Bridge Experience promotes the history and culture of London Bridge and the strength of this fantastic area. We invite the public to come along and enjoy our Open House day, bring family and friends and help further demonstrate the strong community spirit that makes London so great."
Local attractions were offering free or reduced entry to both members of the emergency services and the public.
Groups visiting the area in future
Groups planning a visit to the London Borough of Southwark in the future can take their pick from a number of attractions with plenty of benefits for large parties.
The Clink Museum, for example, is built upon the original site of the Clink Prison which dates back to 1144, and groups of ten or more can benefit from discounted entry rates in order to discover the history of the British prison.
The London Bridge Experience and London Tombs, meanwhile, take visitors on an immersive journey through the capital's gory history to learn about the plague, the characters who have lived there, and some of the events that have taken place throughout the past.
GTOs might also like to opt for visits to Southwark Cathedral where guided tours for groups are available, and the Golden Hinde – a reconstruction of a ship that visitors can climb onboard of to explore.
For further information visit www.welovelondonbridge.com.
(Photo credit: VisitEngland and Daniela Luquini).