The Old Royal Naval College in London has launched a number of packages for group travel organisers so visitors can explore the best of Greenwich's UNESCO World Heritage Site.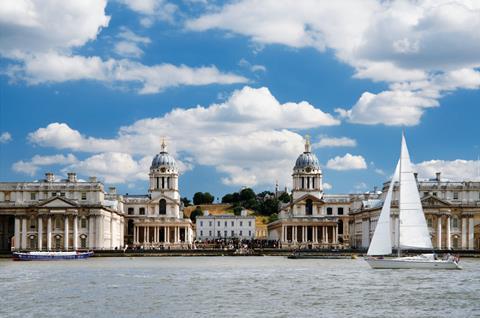 GTOs can also combine a visit to the historic college with shopping opportunities, TV and film locations as well as the chance to climb the O2 Arena.
The itineraries, which are bookable via the AC Group, are said to offer potential group and travel trade customers the chance to explore the area with multiple themes and lengths of stay available, with accommodation also available as part of the booking.
Kate Miners, head of visitor experience and commercial at the Old Royal Naval College, said: "We are excited to welcome day-trippers and tourists back to Greenwich to enjoy all of the history, architecture, and beautiful outdoor and indoor spaces we have to offer.
"We hope that our itineraries make it easy for everyone to plan their visit and find the must-sees and the hidden gems that will make their time in Greenwich something to remember, whether it is a few hours or a few days. We can't wait to welcome you back and hope to see you soon."
Visitors could spend a weekend seeing Greenwich's TV and film locations including those featured in The Crown, Poldark, Thor, Bridgerton, and most recently Cruella.
Or, if history is more their thing, they can visit several old buildings including the Sir Christopher Wren-designed Old Royal Naval College and Royal Observatory, in between visits to Greenwich's many boutiques and coffee shops or stalls at Greenwich Market.
The Old Royal Naval College, which is home to Britain's Sistine Chapel, the Painted Hall, is the main attraction on each of the Greenwich itineraries.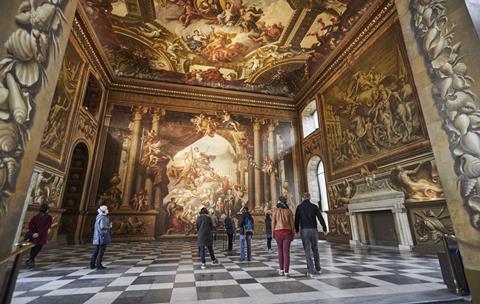 Rob Russell, CEO of AC Group said: "Having been born and grown up in Greenwich and Blackheath it has been amazing to see the changes in the area over the years. It's an area that has so much to offer, and I love sending people to explore the area and hear the stories of everything that they have uncovered from the amazing pubs, restaurants, markets, it is an amazing place that has plenty to keep you occupied for the whole weekend."
Visitors are encouraged to travel sustainably and arrive by river, which is said to offer the best views of the Old Royal Naval College, with Greenwich Pier just two minutes' walk away from the site and good connections with both central London and north Greenwich offered by Uber Boat by Thames Clippers.
For more information, to request copies of the itineraries or to make a booking, contact AC Group at sales@acgroup.travel, or call 020 7737 3414.