The Box in Plymouth has opened its doors for the first time - the largest arts and heritage museum space to open in the UK this year.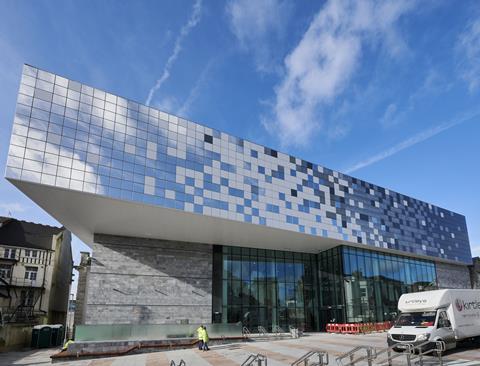 Originally three separate buildings, its design has completely transformed, extended and combined Plymouth's former City Museum and Art Gallery, Central Library buildings and St Luke's Church. The result is an interactive cultural centre with 13 new galleries and exhibition spaces, an archive, learning and research facilities, and the first public square to be built in Plymouth since 2004.
Groups can now organise their visit to the attraction by pre-booking. It also has the facilities to offer catering services for larger numbers.
Paul Brookes, interim CEO of The Box, said: "The main focus for our launch preparations is the safety of our visitors and staff and the quality of the access and experience we'll provide.
"We're thrilled that we've been able to move the dates of our exhibition programme without making any fundamental changes to our vision and continue to fit out our permanent galleries without making too many compromises.
"With a reduced visitor capacity on site those who feel able to come in during our first few weeks will get the chance to enjoy an amazing, almost private-view level experience. We can't wait to see what people think."
Opening exhibitions
The two major exhibitions in the opening programme are:
Mayflower 400: Legend and Legacy (available until September 2021): the exhibition will be the largest commemorative Mayflower display in history with more than 300 objects. Co-curated with the Wampanoag Native American Advisory Committee, the attraction has said that it will turn history on its head.
Making It (available until 24th January 2021): this international contemporary art exhibition features newly commissioned works by Antony Gormley, Portuguese artist Leonor Antunes, Brazilian artist Alexandre da Cunha, Nigerian American artist Kehinde Wiley and more.
The attraction, which was supposed to open in May but had to be delayed due to the pandemic, has 12 new exhibitions showcasing contemporary art alongside Plymouth's heritage, touring exhibitions and the city's permanent collections.
Natural history, maritime history, interactive exhibits, giant art installations, immersive film and photography exhibits, as well as activities for children are on offer too.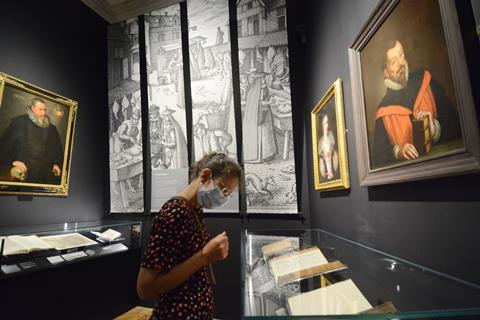 Safety measures
Social distancing measures will be in place at all of The Box's buildings, with visitors being asked to book tickets in advance.
The museum offers free admission to all its exhibitions apart from the Mayflower 400: Legend and Legacy display which is free to Plymouth residents and under 18s, with a charge of £5 to members of the public.
Tudor Evans OBE, leader of Plymouth City Council, said: "This is such an exciting moment for the city and it's fantastic to finally be able to announce these dates. The Box is a vital part of our recovery programme and it feels like it has been a long time coming now.
"I hope everyone is as proud and excited as I am. In our post-lockdown world, The Box is going to be a place where people can reconnect with each other, Plymouth's history and its future."
Families
There's plenty for families to enjoy including Family Trails designed to encourage small groups to explore together, reimagine the past and ask questions about the world around us. The trails can be collected at the Welcome Desk or visitors can download them onto their devices during a visit.