VisitBlackpool has revealed details of what's new for 2019 including exciting attractions, hotels and events.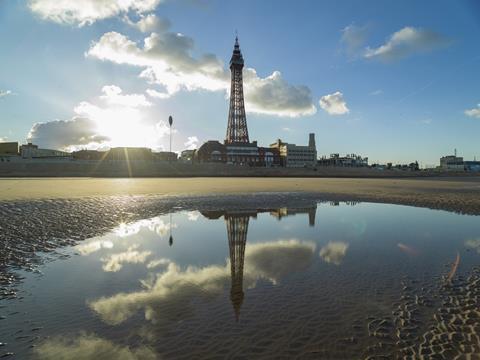 The popular seaside destination will see a variety of new openings this year, it was announced at the official launch of the 2019 season at Blackpool Pleasure Beach.
VisitBlackpool said the new four-star Boulevard Hotel is expected to open at Blackpool Pleasure Beach this spring, with bookings open now, and it was the latest in a series of "next generation" hotels to be built in the resort.
2019 also marks the 125th anniversary of two of Blackpool's most famous heritage attractions - The Blackpool Tower and The Grand Theatre. A year-long programme of events will celebrate the milestone, with details released at a later date.
Other highlights of Blackpool's 2019 season>
The Breitling Jet Team will make its debut at Blackpool Air Show this summer, performing a display of high-speed aerobatics on both days of the free weekend event from 10th to 11th August. They will be joined over the weekend by some of the military and civilian aircrafts.
New weekend festivals at the Winter Gardens this year include Jason Manford's Comedy Festival and the inaugural British Country Music Festival which will be headlined by Ward Thomas, considered one of the UK's leading country artists.
Significant investment at key attractions will take place too, following last year's huge £18m investment in the ICON rollercoaster at Pleasure Beach and a £5m elephant house attraction at Blackpool Zoo. VisitBlackpool said additional money would be invested to make Blackpool a more accessible destination for disabled visitors.
This year will see the return of the Livewire Festival, a four-day programme of music and entertainment over the August Bank Holiday weekend on the 20,000-capacity Tower Festival Headland, an outdoor venue that has previously hosted the likes of Will Smith, Britney Spears and Elton John.
In addition to major annual events such as the Blackpool Air Show, World Fireworks Championship Blackpool, Ride the Lights and the switch-on of the Blackpool Illuminations, the 2019 season will include a new-look Pride Festival and the inaugural Night Run – an opportunity to run under the Lights on a traffic-free Promenade.
Further details about the launch
A VisitBlackpool spokesperson commented: "We are delighted to be able to unveil a whole raft of new shows and events that will provide yet more compelling reasons for visitors to come here.
"Blackpool prides itself on never standing still and continually improving the tourism offer. This coming year will see by far the biggest events programme we have ever delivered and much of it is free to access. The Blackpool debut of the Breitling Jet Team is something not to be missed."
For more information, visit www.visitblackpool.com.