The new cruise line, named Blue World Voyages, is scheduled for a summer 2019 launch in the Mediterranean.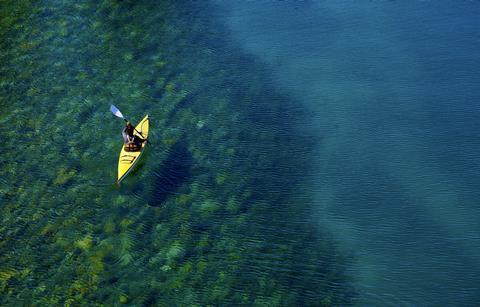 Dedicated to promoting active lifestyles and offering a motivating environment, the cruise line believes it will meet the need of travellers who are keen to stay healthy whilst on holiday as it sails on seven-day voyages.
The inaugural ship will consist of an entire deck designated for sports, exercise and wellness, with a second dedicated to spa and rejuvenation.
Locally-sourced farm-to-table cuisine will also be on offer, alongside active shore excursions and partnerships with experts and leading brands.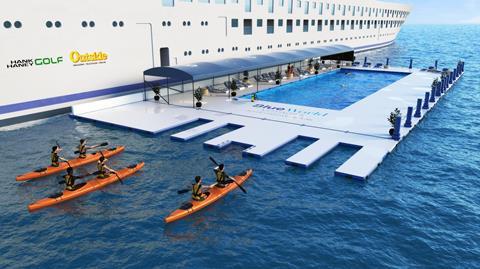 Further information on Blue World Voyages' ships
The cruise line's fleet will consist of three 350-passenger, 5-star ships. The ports of calls will be based on the availability of activities such as cycling, hiking, golf and water sports, access to areas conducive to yoga and meditation. Options for cultural and learning experiences will also be taken into consideration.
The bow to stern sports deck has been fitted with golf and soccer simulators, batting cages, a functional training centre, yoga, spinning and TRX studios.
Meanwhile, the spa deck will consist of a relaxing therapy tub, indoor and outdoor treatment rooms, and a solarium. In addition, three pools, including a sea water 'lap pool' for open water swim training, will be available for guests.
Gene Meehan, chairman and founder of Blue World Voyages, said: "Blue World Voyages was created for health-conscious individuals, sports and fitness enthusiasts, and those in search of personal improvement.
"Our focus on active lifestyle cruising is not an option or an add-on. It forms the core of our overall cruise travel experience, deeply embedded into every aspect of the company, from ship design and on-board programmes to dining options and itineraries."
Group bookings
Groups are welcome aboard the new cruise line and GTOs wishing to book should visit the website to submit an enquiry.
For more information, visit www.blueworldvoyages.co.uk.