This autumn the National Portrait Gallery in London will host a new exhibition focused on the untold story of the women of Pre-Raphaelite art.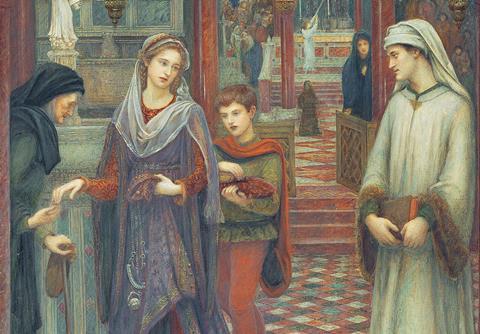 The exhibition, Pre-Raphaelite Sisters is on from the 17th October until 26th January 2020 will explore 12 women whose contribution to the movement has so far been overlooked.
Featuring new discoveries and unseen works from public and private collections across the world, the exhibition will reveal the women behind the pictures and their creative roles in Pre-Raphaelite's successive phases between 1850 and 1900.
More on the exhibition
The exhibition comes 160 years after the first pictures were exhibited by the Pre-Raphaelite Brotherhood in 1849. The Pre-Raphaelite Brotherhood were young men aiming to overturn the conventions of Victorian Art through startling hues and compositions. This new exhibition shows them in a new light, both supportive of and dependent on the women in their lives and art.
Through paintings, photographs, manuscripts and personal items, Pre-Raphaelite Sisters also explores the significant roles that women played as models, muses and helpmeets.
The exhibition will tell the story of Annie Miller and Fanny Cornforth, who inspired and modelled for some of the most famous Pre-Raphaelite Brotherhood paintings, and introduces Fanny Eaton, whose life story is presented in public for the first time.
Other women who will feature include Marie Spartali Stillman and Evelyn de Morgan, whose art shaped the development of the movement, along with Joanna Wells, a Pre-Raphaelite artist in her own right whose work has been largely omitted until now.
Also featured is Christina Rossetti, the poet of Pre-Raphaelitism and a model for early paintings, along with Elizabeth Siddal, Jane Morris and Maria Zambaco who entered the art world as models, and later created work of their own.
Previously unseen works will include The First Meeting of Petrach and Laura by Spartali Stillman, along with works such as Thou Bird of God by Wells, which hasn't been exhibited in over 25 years.
Group visits to the National Portrait Gallery
Groups can create their own bespoke and specialist tours, discover more about exhibitions during an exhibition lecture or take a tour of a collection.
GTOs wishing to book a group visit can call 02073 122483.
For more information, visit www.npg.org.uk/visit/grouptours.