Mischief Theatre, the Olivier award-winning company behind The Play That Goes Wrong, has announced its new comedy, Magic Goes Wrong.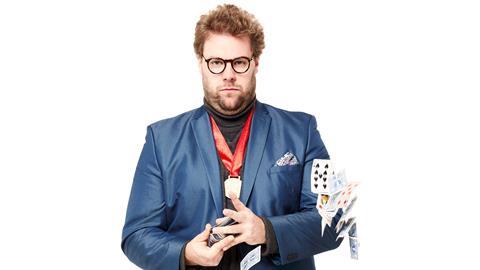 Created with magic legends Penn & Teller, this will be the group's second production in its year-long residency at the Vaudeville Theatre in London, which opens with Groan Ups in September.
Tickets for the latest comedy, which begins its run in December, are now on sale, including group ticket packages (10+) for shows on Tuesday, Wednesday, Thursday and Sunday evenings. A third production from Mischief will be announced in due course.
Henry Lewis, artistic director of Mischief Theatre, and Jonathan Sayer, company director, said: "We can't believe we're getting to work with the iconic Penn & Teller for Magic Goes Wrong.
"The next Goes Wrong show has been a long time coming so we can't wait for audiences to join the original Mischief company at the Vaudeville for what we're sure will be an evening full of surprises - mainly for us and the stage management!"
About Magic Goes Wrong
Audiences can expect an evening of grand illusion in this production. In the next 'Goes Wrong' comedy to hit the West End, the original Mischief company play a hapless gang of magicians presenting a charity event. As the accidents spiral out of control, so does their fundraising target.
Full casting for the show will be announced at a later date.
Mischief Theatre
The company was founded in 2008 by a group of graduates of The London Academy of Dramatic Art and first began as an improvised comedy group.
Their other production, The Comedy About A Bank Robbery, is currently at the Criterion Theatre and on a national tour while The Play That Goes Wrong has been on a national UK tour and has recently completed a two-year run on Broadway.
For more information and tickets visit www.mischieftheatre.co.uk