Mapperton House & Gardens in Dorset is set to open for its 2019 season with a display highlighting three woman who became Countesses.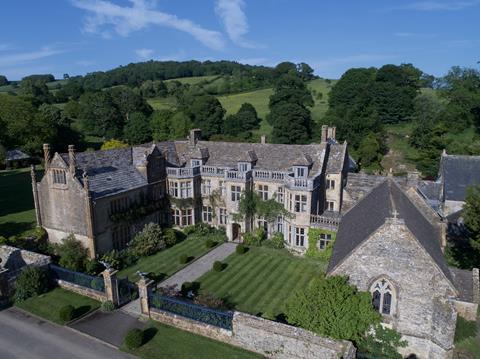 The attraction has now opened its doors to visitors for the 2019 season and will remain open to the public until 31st October.
But the highlight of the opening is a new display which focuses on three women who became distinguished Countesses of Sandwich: Jemima Crew, Elizabeth Wilmot and Louisa Corry. As part of a guided tour, visitors will be able to see photos and personal letters from them.
The current Lord Sandwich commented: "These three very different women all made important contributions to the family. Jemima the first Countess, much mentioned in Pepys' diary, brought kindness and intelligence. Elizabeth the third Countess inherited great wit from her rakish father, the Earl of Rochester. And Louisa the sixth Countess, from Enniskillen, ran the estate and collected some of the unique furniture."
Another highlight will be the recently rennovated Coach House cafe opening, which will serve brunches, lunches and teas as well as gourmet sandwiches.
Besides the displays, Mapperton will host a variety of events this year too. These include two charity plant fairs in April and September, two classical concerts in the church in April and July, an Easter trail and fun days, Shakespeare in the Garden in July, a food & well-being fair in September, as well as Halloween fun days later in autumn.
A bit more about Mapperton House & Gardens
Mapperton House & Gardens is home to the Earl and Countess of Sandwich and is a manor house deep in the Dorset countryside. Featuring 15 acres of gardens including both a wild garden and formal topiaries, visitors will have plenty to explore.