The stately home and wildlife park in Wiltshire has announced its line-up of key events taking place throughout next year, featuring a range of different festivals.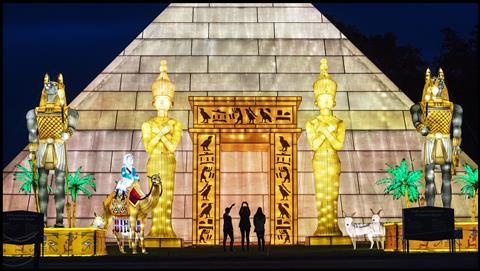 Visiting groups to Longleat can plan their trip around some big events taking place in 2020, with each one also included in the group day ticket price.
Pre-booked groups of 12+ can access exclusive discounts and perks such as reduced admission prices, free driver meal vouchers and tickets, plus complimentary organiser tickets.
More details about Longleat's events
Longleat's early-summer Food & Music Festival will be held on 4th & 5th July 2020 with a makeover planned. Following on from the success of 2019's event, there's more live music promised for next year's programme.
A Market Street of food and drink stalls will be available, as well as celebrity chef demonstrations, afternoon teas and different summer-themed activities.
In addition, each evening, including an opening party night on Friday 3rd will see artists perform with the Longleat House and Estate as the backdrop. There's an additional charge for the evening music nights and the line-up for each day will be announced closer to the event.
The Festival of Light
Open on selected dates from 7th November until 3rd January 2021, the Festival of Light is returning for its seventh year, featuring hundreds of different scenes and digital installations across the Longleat Estate.
Every year the festival is based on a different theme, taking visitors around illuminated trails across its 30 acre estate, 'bringing the spirit of the festive season to lustrous light'.
From 11th to 13th September, Longleat's exclusive hot air balloon festival returns to the estate. This year's Sky Safari event will be bigger than ever, as a range of colourful hot air balloons take to the sky above the grounds, plus its Night Glows event will also be available, where the hot balloons will take flight in the evening, inlightening the estate with its flames.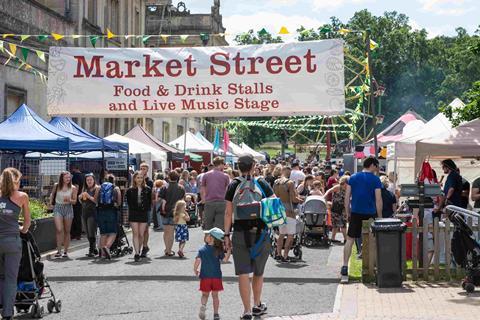 Firework displays will also fill the skies across Longleat from 29th until 31st October, inspired by 'atmospheric music' to entertain visitors. New Year's Eve and New Year's Day will include firework displays too, as part of the Festival of Light event.