The Science Museum has opened a new exhibition named Driverless: Who is in control?, exploring 'how close we are to living in a world driven by thinking machines.'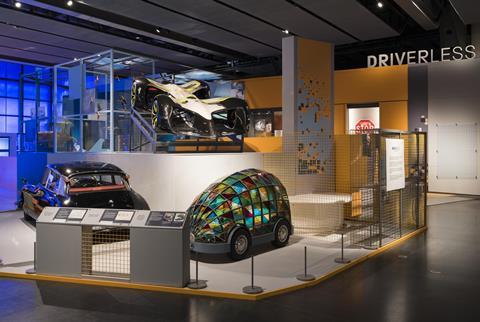 Running until October next year, the free exhibition at the museum in South Kensington, explores the futuristic technology which already exists, how much control humans are willing to transfer to it and how its wider deployment could shape peoples' habits, behaviour and society.
There are three distinctive zones, Land, Air and Water, with each section giving an insight into the different technology solutions already operating in these environments.
Roger Highfield, Science director at the Science Museum Group, said, "Driverless: Who is in control? highlights how autonomous technology may seem like the stuff of sci-fi but has been around longer than many realise.
"We'll be exploring how robotic vehicles have evolved with mine clearance drones from Mine Kafon, the world's first self-driving racing car, barley from the first crop harvested by autonomous machines, and how 'Boaty McBoatface' will attempt the world's first under-ice crossing of the Arctic Ocean."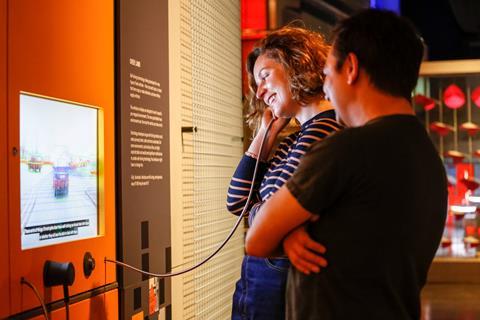 More about the exhibition
In Land: Visitors can get up close to examples of real self-driving vehicles, including the 1960 Citroen DS19 car which was modified in the UK to "self-drive" in early experiments in driverless technology.
More modern examples include the Robocar, a self-driving electric racing car and the Westfield POD, a fully electric autonomous vehicle.
In Water: Groups can see the memorable 'Boaty McBoatface', part of the Natural Environment Research Council's (NERC) Autosub Long Range fleet.
This autonomous underwater submarine can explore hundreds of metres beneath the Antarctic ice independently for weeks on end, used to study the effects of climate change.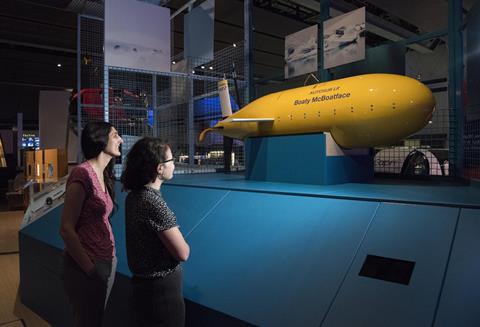 In Air: Discover the stories behind flying drones being developed to deliver goods and services at the speed of flight and how defibrillators for emergency medical response teams work.
This section will also feature anti-drone technologies, from wearable jammers to nets fired from bazookas to take down drones used for malicious purposes.