This autumn, the city's World Museum will display the first ever exhibition of Taki Katei's work outside Japan as part of the UK-Japan Season of Culture.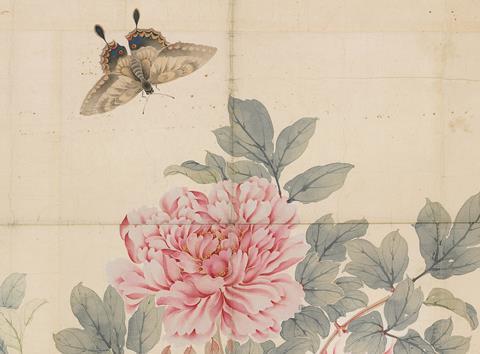 Once a celebrated artist in Tokyo, Taki Katei (1830–1901) had the honour of his paintings being displayed in the imperial court, and his impressive works travelled to events around the world.
After his death, one of his pupils, Ishibashi Kazunori (1876–1928), took charge of a large group of sketches and brought them to Britain when he came here to study in 1907. The Drawing on Nature exhibition will show a selection from Katei's collection of drawings that he used for teaching, for preparing some of his major commissions, and as aides-mémoire.
Tickets for the display, which opens on Friday 4th October and runs until April 2020, are now on sale.
About Katei & the exhibition
Born in Edo (today's Tokyo) in 1830, Katei was one of the most successful artists of his generation and a master of the genre of bird-and-flower painting.
In 1893, in recognition of his service to the imperial court, Katei was awarded the title "Imperial Household Artist." He produced a large body of work in various formats, including hanging scrolls, albums, sliding doors, ceiling paintings and folding screens. Some of his designs were made into lacquerwares and metalwork.
Despite Katei's fame during his lifetime, after the early 1920s, he largely disappeared from art history until the recent research of guest curator, Dr Rosina Buckland who said: "Taki Katei was a fascinating figure, straddling the divide between traditional and modern in late 19th-century Japan. It is remarkable that the archive of such an important artist is available to us in Liverpool."
Revealing the techniques of the great artist, the exhibition will examine Katei's unparalleled ability to represent nature, landscape and - most commonly – close-up views of birds and flowers.
The works on show will demonstrate his skill and creativity, while also revealing how centuries-old Chinese culture shaped his artistic vision.
"We are excited to be showing the highlights of this important collection for the first time…we hope visitors have the same reaction as we did as we unrolled each piece for the first time."

Emma Martin, senior curator at World Museum.
Separated into five themes, the display looks at the hidden meanings and the symbolism that were prevalent in Katei's works, the techniques he used, and his practice towards perfection. At first glance, his works seem modest, yet on further examination the visual sophistication becomes apparent.