This year, the Royal Botanic Gardens, Kew in Richmond, will mark its 260th birthday with a series of celebratory events and launches, with the help of its sister attraction at Wakehurst.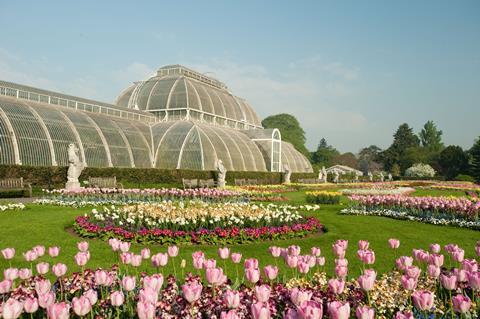 This spring, from 9th February to 10th March, is the 24th Orchid Festival at Kew, which for the first time will celebrate the vibrant culture and wildlife of Colombia. Visitors can expect orchid displays, Colombian music, carnival crafts, dance, and street food.
Early this year will see an exhibition Surviving or Thriving, open in March at Wakehurst, in West Sussex, which will focus on the state of the world's plants and how they are used.
A six-month-long visual experience will launch at Easter, showcasing luminous artworks by world-renowned American glass artist, Dale Chihuly, who has chosen Kew Gardens to display his work from April. In this exhibition, 32 installations will sit in the Kew landscape, transforming it into a contemporary outdoor gallery space like no other.
In May expect to see the Wakehurst Science Festival take place, in July experience Kew The Music. Then, back again in November, will be the popular Christmas at Kew.
What else is new at Kew and Wakehurst?
New spaces are expected to open at both attractions, the first being officially opened this year. The Winter Garden at Wakehurst, is described as a contemporary space with the aim to lift your spirits on a cold winter's day.
The second new space to open is a new Children's Garden at Kew, which will open its gates to the public for the first time in May, inviting young learners to discover plant science and develop their love of nature and the outdoors.
The Agius Evolution Garden, located in the current 'Order beds' at Kew will also be completed in the summer, and represents a major new piece of design that will bring to life the fascinating story of plant evolution on earth.
Group information
GTOs looking for more details on taking a group can email groups@kew.org for Kew Gardens and wakehurst@kew.org for Wakehurst.
For more information, visit www.kew.org.