Blenheim Palace has revealed its calendar of events for 2023, including the popular Food Festival, super cars, a jousting tournament and Christmas festivities.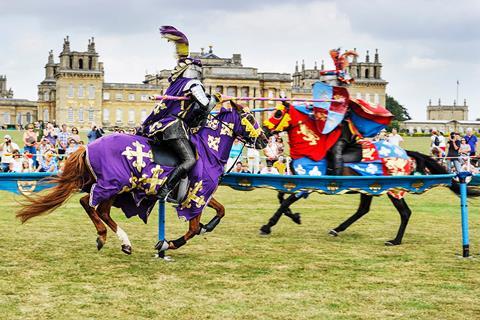 Famed for its links to Sir Winston Churchill, the UNESCO World Heritage Site in Oxfordshire is an attraction that offers events across the seasons as well as the constant appeal of its guided tours, Walled Garden, Butterfly House and the Marlborough Hedge Maze.
2023 events at Blenheim Palace
As we move into the spring, visitors can step back in time to medieval England and experience Blenheim's annual weekend of jousting tournaments. Groups will also have the chance to take part in some other old English traditions like archery and watch falconry. The Jousting Tournament takes place from 29th April to the 1st May, which is the early May Bank Holiday Weekend.
The ever popular Blenheim Palace Food Festival will be back between the 27th and 29th May with a gastronomic weekend to satisfy taste buds and indulge passions for great food and drink with a host of top chefs and producers. Visitors will be able to sample products from artisan bakers, craft brewers and international cuisine, plus handmade sweets and ice cream.
Nocturne Live in the Great Court takes place between the 14th and 18th June and is a series of live performances in The Great Court. The venue provides acoustics and scenery coupled with artists and musicians who will be announced soon.
The Blenheim Palace Flower Show will be held over 23rd - 25th June and will showcase the best of British gardening. There will be plant shopping and the chance to hear from celebrity guests sharing hints and tips.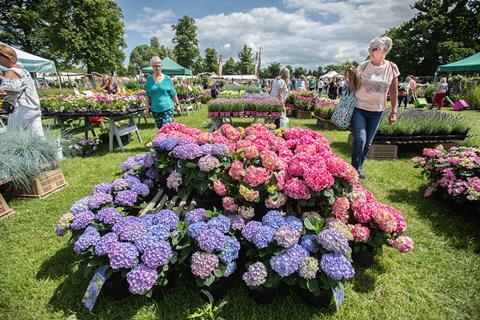 EV Live at Blenheim Palace between the 7th and 9th July is said to be the 'the electric vehicle (EV) event of the year'. The event gives car lovers insights and driver experiences within the grounds of Blenheim.
Salon Prive Classic and Supercar Day on the 3rd September is a family-friendly event which will give visitors the opportunity to see the world's most impressive super cars and classic motors. Hundreds will be on display with bars, live entertainment and hill sprints racing to create a fun day.
Between the 14th and 17th September the palace also hosts its International Horse Trials; a four-day equestrian event that includes dressage, cross country and show jumping.
Back for its third year, the Autumn Fest is a family friendly event that welcomes the change in seasons.
Back for its third year, the Autumn Fest welcomes the change in seasons and estate traditions at Blenheim Palace. Between 30th September and 1st October you can find a Michaelmas Market, live music and activities for youngsters, as well as demonstrations and talks highlighting environmental groups in the region.
For those looking for spooky fun, you will be able to creep around the Halloween After Dark Trail from the 20th to the 31st October. As dusk falls visitors can wander along the illuminated trail and find a flickering fire garden, illuminated haunted woods and discover the secret garden filled with hidden surprises.
Christmas 2023 at Blenheim will see the palace transformed into a winter wonderland with the illuminated light trail, interior palace experience and Christmas market in the Great Court returning for another festive season. Between 17th November 2023 and 2nd January 2024 groups can enjoy thousands of lights twinkling in the formal gardens and parkland, rooms adorned with decorations and the festive shopping experience of the Great Court.
Note that all events and dates are subject to change.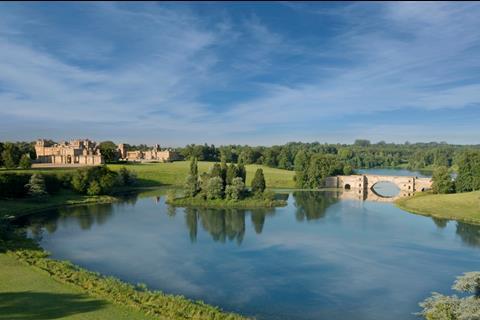 A new Lost Garden for kids
Hidden behind an ancient wall, a new world of outdoor play and adventure is going to be added to the Blenheim Palace offer for 2023.
Designed to appeal to younger visitors, The Lost Garden will be a new 5,000-metre site with quirky wooden structures, interactive water features, play trails and winding walkways. Plans include a viewing platform, an interactive sensory garden walk, and an oversized kitchen garden-inspired secret play area - including giant carrots, sunflowers and plant pots.
At the centre of the new attraction is a 'Mini' Vanbrugh's iconic Grand Bridge and a large seating terrace overlooking the central water play feature. An elevated Wilderness Play area featuring aerial walkways, rope bridges, tunnels and triple racing zip lines will appeal to older children and provide extensive views across the 'Capability' Brown landscaped parkland.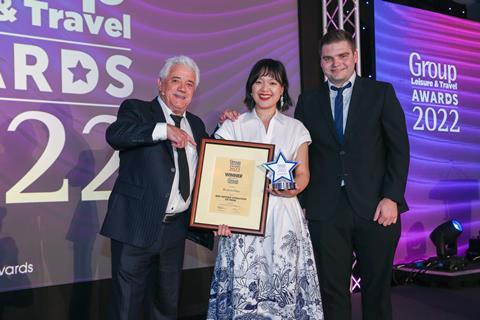 Where is Blenheim and what's its story?
Blenheim Palace is located in Woodstock, Oxfordshire, and is a 90-minute drive from London and ten miles north of the historic university town of Oxford.
Home to the Dukes of Marlborough since 1705, Blenheim Palace was designated a UNESCO World Heritage Site in 1987.
Steeped in history, it is surrounded with over 2,000 acres of 'Capability' Brown parkland and beautiful Formal Gardens. Tours, exhibitions and events showcase the splendour of 'Britain's Greatest Palace' which is also famous for being the birthplace of one of Britain's most famous leaders, Sir Winston Churchill. In fact, it was his father who described the vista on entering the estate from the village of Woodstock as the 'finest view in England'.
Blenheim Palace was also recently voted Best Historic Attraction of Venue by Group Leisure & Travel readers.
Group visits at Blenheim Palace
If you are visiting Blenheim Palace as part of a group of 15 or more you can contact its Groups Team directly on 01993 815600 or email groups@blenheimpalace.com. The Groups office is open Monday to Friday 9.00am - 5.00pm, excluding Bank Holidays.
For more information, downloads and links go to the groups page on the Blenheim Palace website by clicking here.