Harewood House in west Yorkshire has announced details of its Christmas season for groups including a festive market and a specially themed display.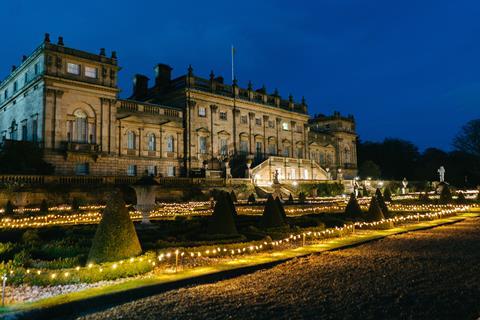 The team at Harewood House has announced that it will host four Christmas market weekends throughout the month of November and will decorate the historic house for the season.
This year's theme for the display will share the house's favourite memory of when a little girl was granted a festive wish to experience a Christmas like never before - Upon a Christmas Wish.
Having established a reputation as out-of-the-ordinary, creative and far from predictable, set design and art company Lord Whitney has created a show which is said to offer visitors a 'journey into an immersive Christmas story unlike any other'.
Christmas at Harewood has been designed with social distancing in mind, whilst allowing as many people to enjoy Upon a Christmas Wish as possible in a safe manner.
Booked time slots and reduced capacity in the house will provide a unique opportunity to enjoy the show and take in the atmosphere with fewer crowds, according to the house.
If visiting the estate on the first Christmas market date (6th - 8th November), the house will be closed in preparation for the themed Christmas display, but groups can make use of reduced admission.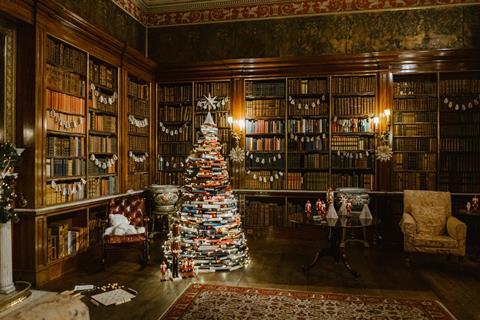 Group guided tours
Harewood House recently reopened its doors to groups following its closure due to the coronavirus pandemic, and while most visits will be on a self-guided basis, socially distanced guided tours can now be pre-booked.
These tours will be running with fewer visitors per guide and with staggered tour start times to adhere to the Government's guidelines at all times.
If the group is particularly large, tours can also be offered prior to the House opening to the general public.
About Harewood House
Built in the 18th century, visitors to Harewood can see exhibitions of contemporary art, the rare bird garden and more within 100 acres of gardens.
You can find more information about group visits, as well as the estate's safety procedures at harewood.org.