The new and hotly anticipated hotel and restaurant is to welcome guests and diners very soon.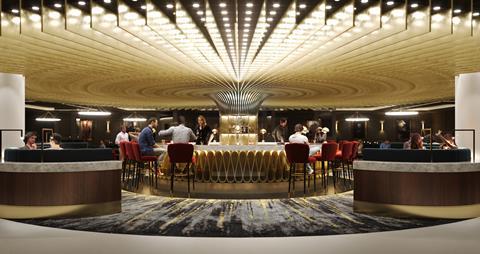 Hard Rock Hotel London will officially open on 30th April on the corner of Oxford Street and Park Lane and is already taking bookings.
Inspired by music icons over the decades, including the likes of Jimi Hendrix, Nina Simone, Stevie Wonder, Bob Dylan, Diana Ross and Madonna, the Hard Rock Hotel London will pay homage to the site's history through interior design and special music memorabilia displays.
Designed by the architectural and interior design company, Scott Brownrigg, the Hard Rock Hotel London will boast 900 rooms and suites, in addition to two bars and a Hard Rock Cafe.
Aiming to be the 'ultimate urban hang-out', visitors are promised a "true taste of London", with a menu featuring new cocktails and classic American cooking served with a modern British twist.
With 370 seats, the hotel's Hard Rock Cafe will combine food and drink with live events, celebrating both local London and international talent.
Ian Fletcher, general manager of Hard Rock Hotel London, said: "Hard Rock is a world-class institution, where contemporary style and comfort meets rock star service. This building has stood at the intersection of British music and fashion since the 1930s and when we open this month, it's sure to become a go-to London hotspot once again."
Groups can also visit the Hard Rock Cafe which is located on Old Park Lane near Piccadilly.
Other highlights to look forward to
Hard Rock has amplified the in-room listening experience so guests can tune into a collection of iconic records.
The hotel will also offer an in-room Yoga Experience.
For more information, visit www.hrhlondon.com.