Tottenham Hotspur Football Club has added a 42m controlled descent over the edge of its stadium's Dare Skywalk experience - what is thought to be the first of its kind at any stadium across the UK.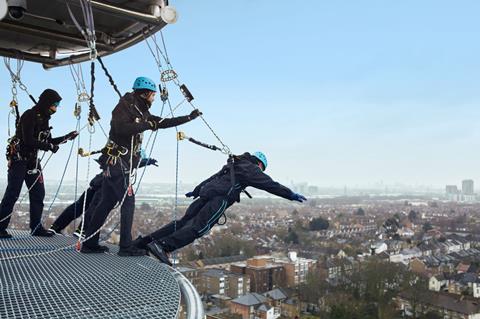 The new attraction, Dare Skywalk Edge, is said to unleash the brave and test the nerves of visitors, with groups able to do a skywalk on to the stadium's roof, before taking part in the controlled descent, with views across London.
The full experience involves visitors walking up the exterior of the stadium on to the roof, which gives you the opportunity to stand next to the iconic golden cockerel 46.8 metres above the football pitch.
Groups then have the option to return back the way they came or take it to the next level by strapping on a harness and experiencing a controlled descent down to ground level.
The Dare Skywalk Edge is said to be the only experience of its kind at a stadium in the UK, with photos capturing key moments of your journey available to buy pre and post-experience.
Visitors will also be able to buy a glass of prosecco, Beavertown craft beer and other refreshments on the viewing platform.
The existing Dare Skywalk experience - enabling to you descend to ground level via the walkway – including night climbs and the new wheelchair accessible climbs, is also available.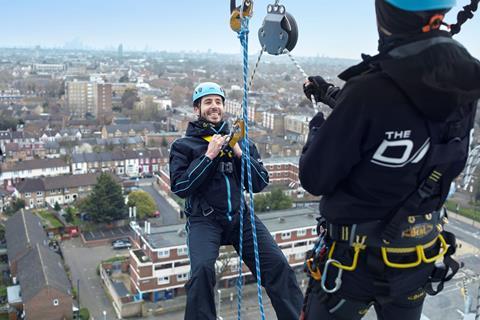 More details
Groups can relax before and after the experience in the M Café – the home of the media during football match days – and enjoy a hot drink, snacks, and new hot food options including a variety of breakfast and lunch items.
The attractions form part of the club's wider aims to create a sport and leisure destination in Tottenham, with its stadium home to a range of major events – including concerts, NFL, rugby and boxing – alongside Tottenham Hotspur football matches.
Groups of more than 15 people will receive a 10% discount and 20% discount will be given to those of 30 and above. There is also a dedicated team to help group bookers plan their experience.