The Abbey near Worksop will be opening its doors in August 2020, giving visitors the rare opportunity to see inside the state rooms of the listed building.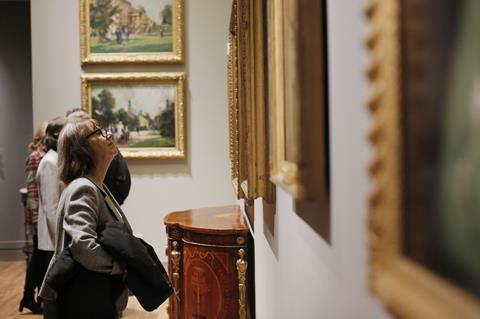 The experience is all the more exclusive for groups as tours of the State Rooms can be combined with a private look around the Portland Collection gallery.
These tours, which will be led by a guide who will point out different aspects of the extensive collection, are only available for groups and will take place while the gallery is closed to the public.
The tours are run by The Harley Gallery and Foundation, a charity set up by Ivy, Duchess of Portland in 1977 to encourage the enjoyment of the arts.
Tickets are now on sale for dates between 3rd August and 4th September 2020.
Lisa Gee, director of The Harley Gallery and Foundation, said: "The tours of Welbeck Abbey's State Rooms give visitors an opportunity to see fine and decorative arts from the Portland Collection in the richly ornamented and highly decorative formal entertaining rooms that were developed by the Dukes of Portland and their families over the last 400 years."
About Welbeck Abbey
As the former residence of the Dukes of Portland, the Abbey continues to be a private family home, opening its doors to allow visitors to its grand interior for a limited period each year.
It was founded as a monastery in 1153 before it was acquired in 1607 by Bess of Hardwick's youngest son, Sir Charles Cavendish.
Over the next four centuries, it was passed through the generations with, unusually, three females in succession inheriting the estate.
Marriages into the Dukedom of Newcastle, Earldom of Oxford and the Dukedom of Portland, each brought additional wealth, status and power to Welbeck.
Family members have included Sir Edward Harley, whose collection of manuscripts was the foundation of the British Library, and the 3rd Duke of Portland, who was twice Prime Minister.
Groups interested in booking a private tour can contact The Harley Gallery on 01909 512543. More information can be found at www.welbeck.co.uk