The Royal Philharmonic Orchestra (RPO) has announced its autumn and winter events, with group rates available.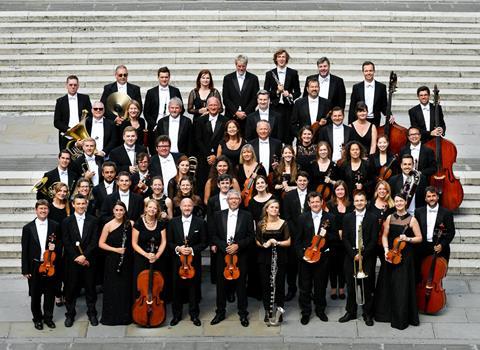 The London-based orchestra will perform concerts at a number of high-profile venues in the city throughout 2020, including Cadogan Hall (its home since 2004) and the Royal Albert Hall. The following year is the organisation's 75th anniversary.
Here are some of the highlight events for 2020:
The Nutcracker Inspired
The second act of Tchaikovsky's famous work, The Nutcracker, will be performed in a new way through the addition of sand artist Marina Sosnia to the stage. Her illustrations aim to work alongside some of the ballet's key scenes. This performance will take place at the Royal Festival Hall in Southbank, on the evening of 6th October.
Vasily Petrenko's Mahler: No.8
Mahler's choral symphony will be conducted by Maestro Vasily Petrenko at the Royal Albert Hall on 18th October.
The Beauty of Ballet
The Birmingham Royal Ballet will perform in what's described as a 'celebration of music and ballet'. Tchaikovsky's Swan Lake and Sleeping Beauty, Minkus' Don Quixote and Khachaturian's Spartacus are among the dances. Audiences can see this at the Royal Albert Hall on 4th November.
Romantic Favourites: On 24th November, Cadogan Hall will host a romance-themed programme including renditions of In the Hall of the Mountain King and Beatrice Rana's version of Rachmaninov's Second Piano Concerto.
Winter Wonderland: Another show at Cadogan Hall is a festive affair featuring well-known works from seasonal operas and ballets. Hansel & Gretel, Swan Lake and The Nutcracker can be seen on the evening of 4th December.
Groups have the option of reserving their tickets and paying later, and receive discounts at rates dependent on the number of people attending. When booking for ten or more people, groups receive two free tickets. A dedicated group bookings line can be reached on 02076 088840.
You can view the new RPO groups brochure here.