Tickets are now on sale for the return of Harry Potter and the Cursed Child at London's Palace Theatre, with producers announcing the official cast and the production's first rate for groups of 10 or more.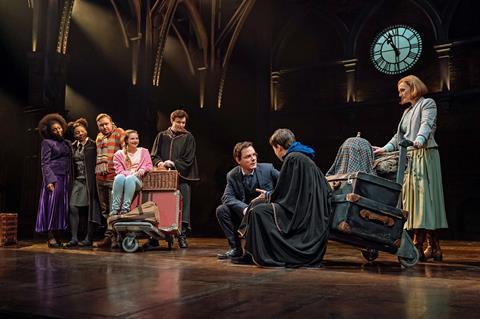 Groups of 10 or more can now access group rates for Wednesday performances from 30th March 2022 onward, with Band A tickets priced at £49.50 for parts one and two. Both parts must be purchased at the same time for all groups and travel trade bookings.
Jamie Ballard will star as Harry Potter, Susie Trayling as Ginny Potter and Dominic Short will play their son Albus Potter.
The rest of the main cast is made up by Thomas Aldridge who stars as Ron Weasley, Michelle Gayle as Hermione Granger and Phoenix Edwards as their daughter Rose Granger-Weasley. James Howard will star as Draco Malfoy and Luke Sumner as his son Scorpius Malfoy.
The original production of Harry Potter and the Cursed Child, which is one play presented in two parts, is the eighth story in the Harry Potter series and the first official Harry Potter story to be presented on stage.
Parts one and two run on each day, with the first beginning in the afternoon and the second following in the evening. Tickets can also be purchased for each part on different days.
Based on an original new story by J.K. Rowling, Jack Thorne and John Tiffany, Harry Potter and the Cursed Child is directed by John Tiffany.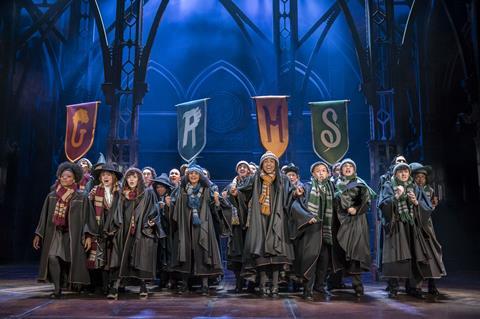 The production received its world premiere in July 2016 at the Palace Theatre on Shaftesbury Avenue and was the most awarded new play in theatre history, winning 24 major theatre awards in the UK.
It is also the most awarded play in the history of the Olivier Awards, winning a record-breaking nine awards including Best New Play.
About the show
Nineteen years after Harry, Ron and Hermione saved the wizarding world, they're back on a new adventure – this time, joined by a new generation that has only just arrived at the Hogwarts School of Witchcraft and Wizardry.
Producers say audiences should "prepare for spectacular spells, a mind-blowing race through time and an epic battle to stop mysterious forces, all while the future hangs in the balance".