The cruise line is offering the opportunity to explore the best of the British Isles next year including an itinerary on board its new flagship Amy Johnson.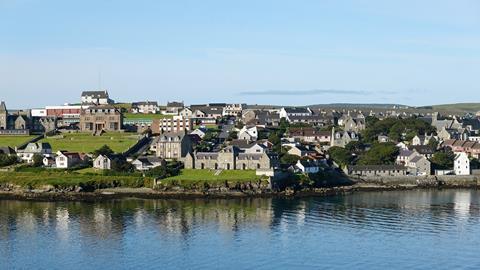 In addition to the current 'buy one, get one free' offer, Cruise & Maritime Voyages is also giving groups further discounts on bookings for next year.
Marco Polo's British Isles Discovery sails from Hull on 30th May 2021 for an 11-night voyage calling at Invergordon, the Shetland Islands, Stornoway on the Isle of Lewis, Tobermory on the Isle of Mull, Belfast, Cobh (Ireland), St Mary's in the Isles of Scilly and Portsmouth before returning to Hull.
Magellan's Round Britain adventure sails from Newcastle on the same date and for the same duration but calling at Dundee, the Orkney Islands, Tobermory on the Isle of Mull, Belfast, Ringaskiddy for Cork (Ireland), St Mary's in the Isles of Scilly, Guernsey and Honfleur (France) before sailing back to Newcastle.
Or groups can opt for a ten-night cruise on board CMV's new flagship Amy Johnson sailing from London Tilbury on 12th July next year. Amy Johnson's voyage will explore the more remote corners of the British Isles discovering spectacular landscapes, picturesque islands and tiny communities.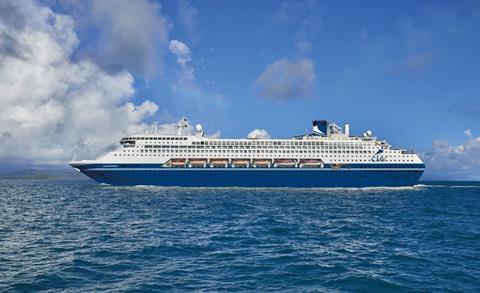 The Viking heritage of the Orkney Islands and rich Gaelic culture of Scotland's highlands and islands contrasts with captivating Belfast and the serene Isles of Scilly. St Peter Port in Guernsey brings the flavour of the Channel Islands while the pretty port of Honfleur adds a touch of French flair. Amy Johnson will call at Invergordon, the Shetland Islands, the Orkney Islands, Belfast, the Isles of Scilly, Guernsey, Honfleur (France) and then return to London Tilbury.
About Amy Johnson
Described as the 'flagship of the CMV fleet', Amy Johnson is due to set sail for her maiden voyage on 15th April, 2021, for a 44-night itinerary from Singapore.
Named after an English aviator who was the first woman to fly solo from London to Australia, the ship carries 1,400 people and features 11 passenger decks.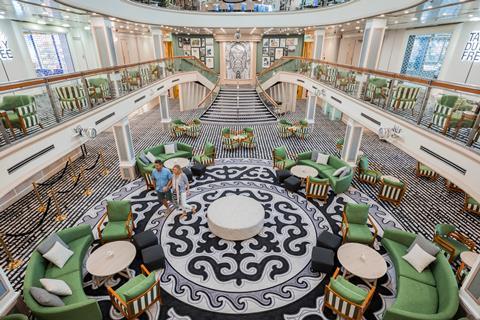 On board, passengers can find 11 different lounges and bars and a variety of speciality and casual dining options. Cabaret and a late-night disco will be on offer in the ship's Dome Observatory & Nightclub, while on the deck guests can enjoy two swimming pools and a large screen for outdoor cinema and sports.
CMV's fares include full board cuisine, afternoon teas, snacks, hot drinks, entertainment, daytime activities, leisure facilities, guest speaker events and port taxes.
Group discounts
For groups of just 12 adult fares, CMV offers an 5% discount in addition to its current 'buy one, get one free' offer. If 20 book then CMV adds one free place to the deal and two if the group is 40 or more. For groups of 30 or more the cruise line hosts a special welcome aboard cocktail party on cruises of three nights or more.
For information call the Groups Department on 0844 414 6199 or email groups@cruiseandmaritime.com