Elizabeth Clift, who won GLT's competition to visit Salisbury Cathedral's Celebration: A Festival of Flowers preview event, says she had a fantastic time and was delighted to win the competition.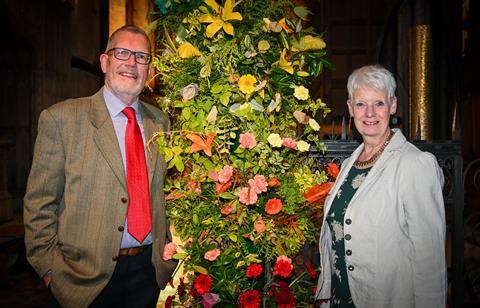 The group organiser for Leaway Sports and Social Club entered the competition to win two tickets to Salisbury Cathedral's Celebration: A Festival of Flowers official preview evening, along with an overnight stay at the historic Red Lion hotel.
Elizabeth said: "The cathedral last held such an event in 2015 so this year was extra special with more than 400 people involved in putting together imaginative, colourful and thought-provoking flower displays and arrangements in the stunning cathedral setting.
"The main centrepiece in the altar area was a tribute to the Queen's Platinum Jubilee with a beautiful floral replica of her coronation robe.
"No area of the cathedral escaped decoration including the cloisters which had clever eye-catching displays based on recycled and repurposed materials, as well as others showing aspects of the Liturgical Year."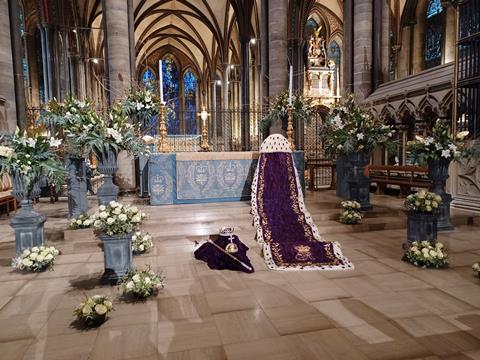 The exclusive launch event took place at the beginning of May with drinks included on arrival for Elizabeth, followed by a chance to look around the flower festival ahead of the crowds.
Musical accompaniment for the evening was provided by the cathedral's famous Father Willis organ, known not only for its authentic sound, but as the instrument that played throughout the mass vaccination programme in 2021, when the historic building was turned into a vaccination centre.
The preview event was followed by an overnight stay, courtesy of The Red Lion, believed to be Europe's oldest purpose-built hotel with history that goes back 800 years, to when the cathedral was built.
Elizabeth added: "The Red Lion Hotel is a charming old building full of character dating back to 1220 and was perfectly located for our visit to this lovely city."