The Association of Leading Visitor Attractions (ALVA) has released its 2019 visitor numbers with gardens, museums and historic properties seeing an especially successful year.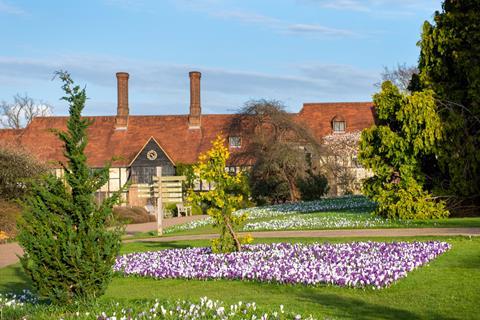 The most visited attraction in the UK last year was the British Museum with more than 6.2 million people through the doors, a rise of 7% from the previous year. The increase is attributed to the success of the exhibition programme, in particular the displays on Munch, Manga and Troy, all of which are said to have exceeded expectations.
This was followed by the Tate Modern in second place, the National Gallery in third and the Natural History Museum fourth with more than 5.4 million people visiting throughout the year.
More than 70 million people visited attractions in London, another increase from last year, meaning that the rest of the top ten most visited attractions can also be found in the capital.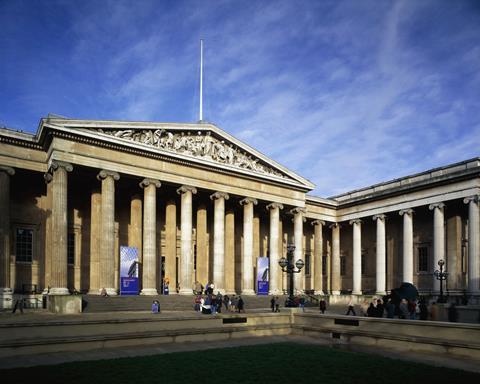 The others featuring in the top ten are: Southbank Centre, V&A South Kensington, Science Museum, Tower of London, Royal Museums Greenwich and Somerset House.
"The figures demonstrate how popular and well-loved our fantastic array of visitor attractions are, and of their significance to local, regional and national economies."

Bernard Donoghue, director of the Association of Leading Visitor Attractions (ALVA)
With many attractions only just reopening their doors now following the Government's easing of restrictions, Mr Donoghue continued, "more than ever the public will be the saviours of the UK tourism industry and all of our members warmly welcome them to visit and show why our museums and galleries, historic houses and gardens, cathedrals and palaces, castles and zoos, safari parks and heritage sites, theme parks and churches aren't just important to the economy but also to our physical and mental well-being too."
Popular gardens
Kew Gardens saw a 23% increase in the number of visitors, which was mainly due to the six month blockbuster exhibition by glass artist Dale Chihuly; this was his first major European show for 14 years offering visitors the chance to see Kew Gardens transformed into a magnificent contemporary outdoor gallery.
It was a very positive year across all four RHS Gardens but particularly at RHS Garden Wisley (15.1% increase), where the new Welcome Building, plant centre, gift shop and restaurant contributed significantly to the rise. Other factors in the rise were a strong events offer, including Wisley's first ever major garden sculpture exhibition featuring the likes of Henry Moore and Lynn Chadwick.
The top 20
Here are the top 20 most visited attractions in 2019:
| 1-10 | Attraction | No. of visitors | 11-20 | Attraction | No. of visitors |
| --- | --- | --- | --- | --- | --- |
| 1 | British Museum | 6,239,983 | 11 | Royal Botanic Gardens, Kew | 2,316,699 |
| 2 | Tate Modern | 6,098,340 | 12 | National Museum of Scotland | 2,210,024 |
| 3 | The National Gallery | 6,011,007 | 13 | Edinburgh Castle | 2,201,354 |
| 4 | Natural History Museum | 5,423,932 | 14 | Chester Zoo | 2,086,785 |
| 5 | Southbank Centre | 4,360,255 | 15 | Kelvingrove Art Gallery & Museum | 1,832,097 |
| 6 | V&A South Kensington | 3,992,198 | 16 | Tate Britain | 1,808,637 |
| 7 | Science Museum | 3,301,975 | 17 | Royal Albert Hall | 1,721,632 |
| 8 | Tower of London | 2,984,499 | 18 | St Paul's Cathedral | 1,716,417 |
| 9 | Royal Museums Greenwich | 2,906,000 | 19 | National Portrait Gallery, London | 1,619,694 |
| 10 | Somerset House | 2,841,772 | 20 | Stonehenge | 1,604,248 |
Attractions jumping up the list
English Heritage's Eltham Palace and Gardens saw a 22% increase which was largely down to the success of the Enchanted event during December when the gardens were transformed into an 'enchanting' experience of light, colour and sound.
Despite being closed for the first three months of the year as part of a landmark transformation project, Old Royal Naval College moved up three places to 26th, which was partly due to the newly conserved Painted Hall.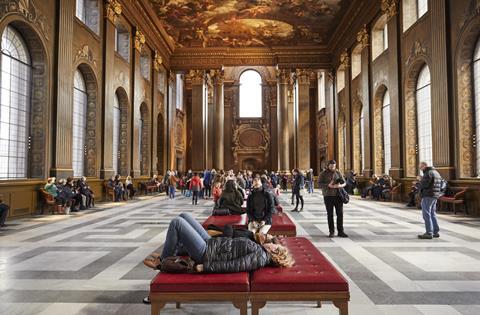 The most visited attraction in England outside London was Chester Zoo, which saw over two million visits and the most visited heritage site outside London was Stonehenge with over 1.6 million.
Country houses had a very successful year – mainly due to diversifying and adding additional activities in the winter months. Those with a rise in visitors included: Holkham Hall in Norfolk, Castle Howard and Leeds Castle in Kent. Longleat in Wiltshire was the most visited country house with a 12% increase attributed to the opening of Koala Creek and the Festival of Light which ran throughout November and December.