The new Ambassador Cruise Line, formed by the previous CEO of Cruise & Maritime Voyages and others, will offer sailings aimed primarily at the over 50s.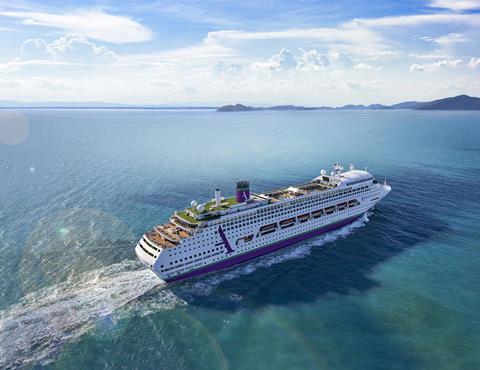 Sailing from its home port of London Tilbury, Ambassador will begin operating in spring 2022 offering no-fly itineraries that are 'adult focussed'.
Its first ship, Ambience, is designed to carry up to 1,400 guests and has five restaurants, including speciality dining, two cafés, nine lounges, two swimming pools and a spa.
The maiden season for Ambience is due to start on 6th April next year with an inaugural short-break cruise to Hamburg, before embarking on a mixed itinerary programme with sailings to the Norwegian Fjords and the British Isles planned throughout spring.
The full year programme, operating through to May 2023, will consist of 33 sailings visiting a total of 88 different ports, featuring the Baltics and St Petersburg, Greenland, the Arctic, and Iceland. During the winter months, it will offer expedition style voyages to the Canaries, Cuba, the Caribbean, Cape Verde and Scandinavia.
Ambassador says it has an 'experienced management team' including several who were previously with Cruise & Maritime Voyages (CMV) - which was placed into administration last summer - led by chief executive officer, Christian Verhounig and supported by chief commercial officer, Christopher Coates, chief information officer, Gary Hides and chief financial officer, Simon Weeks.
A press release states that the company is 'fully equity-financed (no financial debt)' through funds managed by Njord Partners LLP, London.
Gordon Wilson, the chair of the board of directors, said the launch demonstrated their belief in the strength of the UK travel market as we emerge from the pandemic.
He added: "Ambassador Cruise Line has been established to offer a proposition to consumers who want premium-value on classic ships.
"This is an exciting first step for our rapidly expanding team and for our industry partners. Investment on this scale, and the launch of such a significant business as we emerge from the pandemic will make a valuable contribution to the tourism economy and travel industry, particularly as we look to fill at least 100 jobs from the UK."