Snow covered mountains, fairy-tale castles and Christmas markets are among the highlights of Albatross Travel's new tours for 2019/20 in the UK and Europe.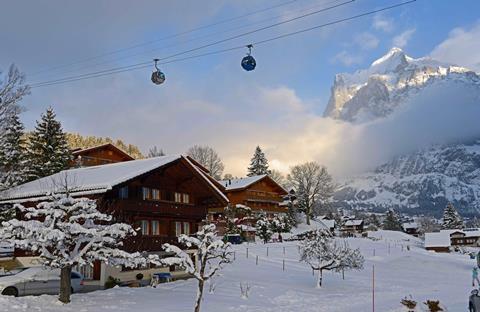 The new Winter Tour itineraries are tailored for coach operators and group organisers.
Destinations include Switzerland, The Tyrol and Germany's Bavarian Forest, as well as German Christmas markets and winter themed breaks within the UK.
Highlights of the new tours
A Romantik Journey to the Top of Europe will take groups away for five days of exploring the Swiss landscape. The trip will include a guided walking tour of Berne, a cruise of Lake Lucerne, plus a journey on the Schilthorn cable car to 'James Bond Mountain', where a mountain restaurant and a Bond World 007 exhibition awaits.
Visits to three castles feature on the Riding High in the Tyrol five-day tour. Groups can visit the Hofburg Imperial Palace in Innsbruck, the 200-year-old Starkenburg Castle Brewery and its beer spa pools in Imst and the Medieval Schattenburg Castle in Feldkirk, Austria.
The new Black Forest Christmas Markets itineraries for 2019 are based at Waldeck Spa Hotel in Bad Durkheim, Germany with visiting groups able to choose from three tours. Options include Freiburg Christmas Market, which is in the heart of the historical old city centre, Ravenna Gorge Christmas Market, the only Christmas market located in a gorge under the Ravenna Bridge or Hohenzollern Castle Christmas Market, regarded by some as one of the most beautiful markets in Germany.
In the UK, groups will be able to celebrate the festive season on the Ravenglass & Eskdale Steam Railway in the Lake District. Also included in the five-day itinerary is a private guided tour of Muncaster Gardens, and the Hawk & Owl Centre located in the castle grounds.
Speaking of the new tours, managing director, Denise Bridges, said: "What epitomises winter more than snow and Christmas markets? Hopefully there will be plenty of ideas in this new Winter Tours programme to inspire coach operators to organise some exciting new tours for 2019 and 2020."
About Albatross Travel
Albatross travel is part of the Albatross Group, a provider of group tourism services in the UK which operates around 6,000 groups annually throughout the UK and continental Europe.
Albatross Travel's no current surcharge guarantee covers all tours and they also guarantee a free single room for coach drivers.
For more information, visit www.albatrossgroup.com.