Edward Scissorhands, which is devised, directed and choreographed by Matthew Bourne, will tour the UK for the first time in nearly ten years.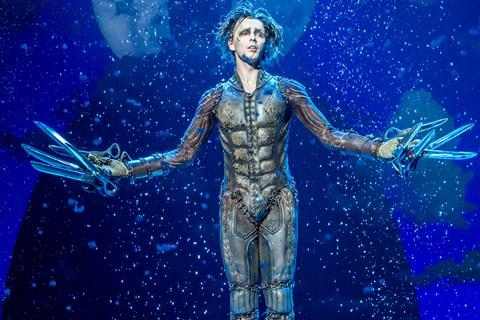 The tour opens at Theatre Royal Plymouth on Monday 20th November before going to The Lowry, Salford from Tuesday 28th November to Saturday 2nd December, ahead of a seven-week Christmas Season at Sadler's Wells, London from Tuesday 5th December to Saturday 20th January 2024.
The four-month UK tour continues in 2024 and will visit The Marlowe, Canterbury (23rd - 27th January) and Birmingham Hippodrome (6th - 10th February). Full tour dates until May 2024 will be announced soon, along with casting.
Based on the classic Tim Burton movie (1990) of the same name and featuring music from Danny Elfman and Terry Davies, the story follows the life of an incomplete boy left alone in a strange new world.
Love theatre? Want to be the first to know?
Get our free 'Theatre Spotlight' email newsletter to receive theatre news, cast information, reviews, interviews and what's best for groups, sent to your inbox.
Find out how

Matthew Bourne said: "I've always been attracted by 'outsider' stories in my work and Edward Scissorhands is the ultimate 'outsider' story.
"Its tale of how we treat people who we perceive as being 'different' in our communities has never been more timely, so I'm delighted to be bringing it back to theatres throughout the UK."
The plot…
In a castle high on a hill lives Edward; a boy created by an eccentric inventor. When his creator dies, he is left alone and unfinished with only scissors for hands until a townswoman invites him to live with her suburban family. Can Edward find his place in the well-meaning community which struggles to see past his curious appearance to the innocence and gentleness within?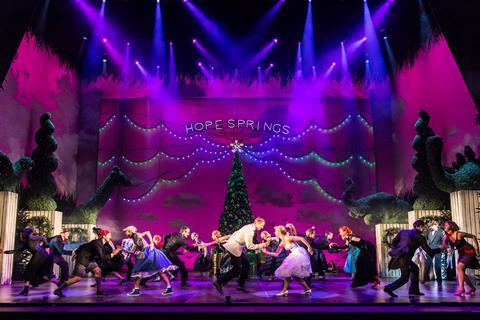 The show will include new music and arrangements by Terry Davies based on themes from the motion picture score composed by Danny Elfman.
Matthew Bourne added: "What I particularly love about this modern-day fairy tale is that although it does have an important message to convey, and a bitingly satirical look at American society, it is also the most wonderful fun you could possibly have in a theatre.
"Add to that a touching love story, the magical music of Danny Elfman and Terry Davies, the spectacular lighting of Howard Harrison and the genius of Lez Brotherston's witty designs, you have an unbeatable and unique theatrical treat."
Matthew Bourne is best known for his re-imaginings of traditional ballet, such as his 1995 production of Swan Lake, where he replaced the traditionally female corps-de-ballet with a male ensemble.