The stately home in Derbyshire will celebrate all things canine with its new dog-centred exhibition, opening in March.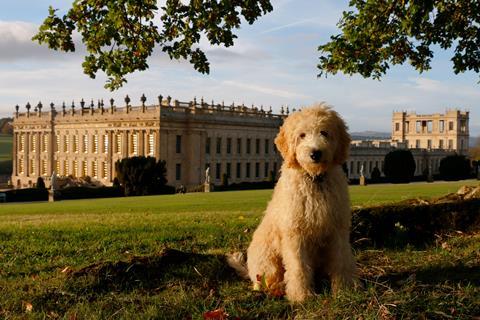 The new display at Chatsworth, The Dog: A Celebration at Chatsworth, will feature everything from working dogs, woven dogs, dogs on canvas and dogs on camera, to puppets and popular culture.
Highlights of the exhibition
Visitors will be able to explore the rich history of the dog in art, as well as the Cavendish family's love for dogs throughout the generations, all of which will be explored in the exhibition.
In the house, paintings, drawings, sculpture, letters, photographs and contemporary art will be brought together.
Specially selected loans from public and private collections will be shown alongside the Devonshire collection and will range in date from ancient objects, to the present day.
It is hoped that the exhibition will reflect mankind's relationship with his faithful four-legged friend throughout history.
The inspiration behind The Dog: A Celebration at Chatsworth
The idea came from the Duchess of Devonshire, who trains her own dogs for obedience and field trials.
Alex Hodby, curator of exhibitions and engagement at Chatsworth, said: "We will be delving deep into the Devonshire Collection to share stories, and capture the idiosyncratic, faithful, endearing and playful character of man's best friend.
"The original idea for the exhibition was conceived by the Duchess of Devonshire, who combines a love of dogs with a great interest in collecting modern and contemporary works of art and commissioning portraits of family dogs."
Booking a group visit to Chatsworth
Chatsworth was voted as the Best Historic Attraction or Venue at the Group Leisure and Travel Awards 2018.
In addition to the exhibition, the wider estate is also set to become more dog-friendly when it re-opens in March.
Groups wishing to visit the site can benefit from preferential rates for parties of 15 or more, free coach parking (when pre-booked), guided tours, and the option to pre-book lunch and afternoon teas, as well as much more.
For more information, visit www.chatsworth.org.