Moby Wonder and Moby Aki will join DFDS' fleet next month, setting sail early next year in a bid to carry more passengers on its popular routes to mainland Europe.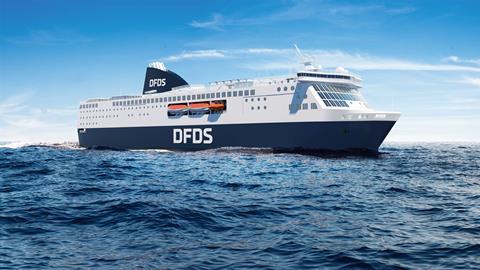 DFDS has entered into an agreement with Italian ferry company Moby to exchange two passenger ferries, with a focus on raising the onboard customer experience and capacity.
The operator will acquire two passenger ferries - Moby Wonder and Moby Aki, built in 2001 and 2005 respectively.

In exchange, Moby will acquire two passenger ferries currently operating on the Newcastle to Amsterdam route - King Seaways and Princess Seaways, built in 1987 and 1986 respectively.
The new ships are expected to be delivered to DFDS in the second half of October and will undergo significant refurbishment, with both also being renamed upon arrival. Names are yet to be decided.

Kasper Moos, vice president & head of BU short routes & passengers at DFDS, said: "The new ferries are ideally suited to our Newcastle to Amsterdam route.
"They will provide our passengers with modern onboard facilities and with more car-deck capacity, the new tonnage will allow DFDS to increase passenger revenue by fulfilling the growing demand for car passengers."
About DFDS
DFDS claims to be one of northern Europe's largest integrated shipping and logistics companies, with a network of around 30 routes and 50 freight and passenger ships.
In the UK, the company operates passenger ferry services on routes from Dover to Calais, Dover to Dunkirk, Newcastle to Amsterdam and Newhaven to Dieppe.
The provider, which has a number of special group benefits and offers, currently operates up to 54 sailings a day between Dover and France on its Dover-Dunkirk and Dover-Calais routes, as well as offering two daily sailings between Newcastle and Amsterdam.
For more information about DFDS and its voyages to Europe, visit www.dfds.co.uk